11 projects involving foreign investments will be implemented in WKO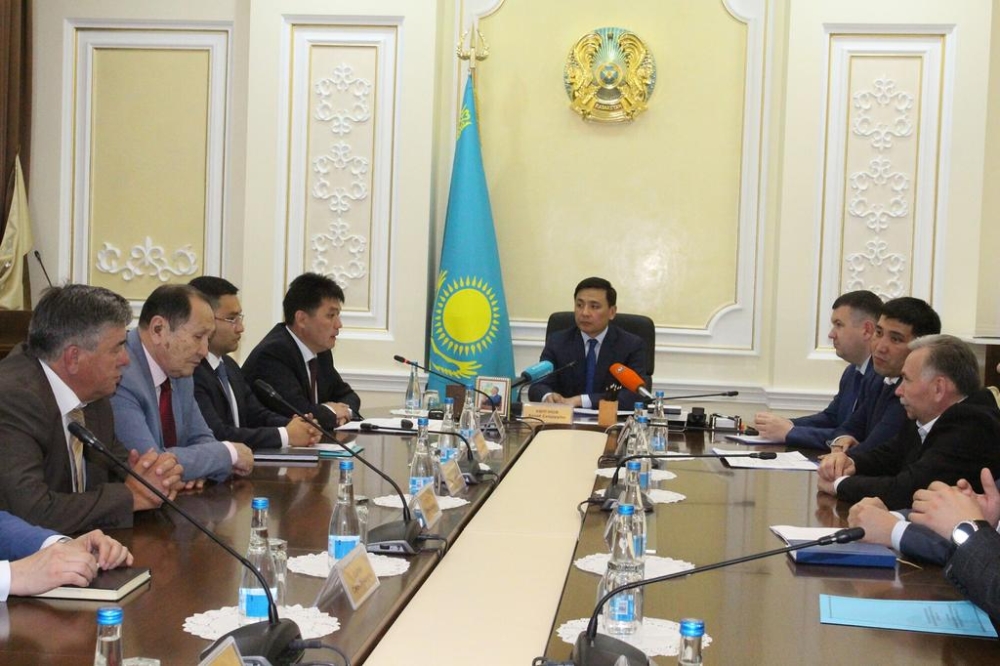 In the West Kazakhstan oblast, 11 projects involving foreign investments totaling $ 2.6 billion will be implemented. This information was announced during the meeting of the Regional Council on attracting investment and improving the investment climate.
During the meeting, Deputy Chairman of the Board of Kazakh Invest Birzhan Kaneshev spoke about the activities of the national company and noted that the West Kazakhstan oblast has a huge potential in attracting foreign investments. He also noted that the region is attractive for investments because of its strategic and geographical position, great natural and resource potential and infrastructure development.
Altai Kulginov, akim of the WKO, emphasized that the investment attractiveness of the region is one of the main factors of its economic development.
As the head of the region noted, the executive bodies are interested in improving the investment climate and strengthening inter-regional ties of the West Kazakhstan region. At the same time, he underlined that in the process of attracting investors, all projects should primarily meet the needs of the region.
The Regional strategy on attraction of investments of the West Kazakhstan area for 2018-2022 is developed and approved within the framework of which work on support of investments during all cycle is planned. The "Kazakh Invest" National Company provides a full range of services for supporting investment projects on the one stop-shop principle.
In the course of the meeting, the director of the regional office, Anvar Niyetkaliyev, spoke in detail about the activities of the mission and the potential of the region. Thus, 11 projects for a total of $ 2.6 billion will be implemented in the region. Along with this, Anvar Niyetkaliyev informed the board members about 9 niche projects for a total of $ 739 million.
The meeting was also attended by the head of the Department of the Agency of the Republic of Kazakhstan for Civil Service and Counteracting Corruption in the West Kazakhstan oblast Bulat Issakov, who spoke about the launch of the "Protecting Business and Investments" project.
The implementation of this project will help to create a favorable investment climate, increase business and investor confidence in the institutions of state power, create a positive image of the country abroad. As the head of the department noted, the project is implemented by the Agency together with the "Kazakh Invest".
Also during his business trip to the West Kazakhstan oblast, Birzhan Kaneshev, Deputy Chairman of the Board of "Kazakh Invest" NC got acquainted with the activities of the "Smart Uralsk" Center and discussed with the working group the follow-up projects, niche projects.