About Kazakhstan
Fast-growing economy with a long-term plan of sustainable development
+9%
GDP growth rate
2005-2017.
Over the last few years, Kazakhstan's economy has been growing at a record pace leaving behind the countries of Central Asia, Russia, and the European Union and slightly lagging behind only China.
GDP growth rate
USD, in current prices, 2005-2017, percent
Source: World bank
All economic, social, and international government policies are implemented according to the Kazakhstan 2050 Strategy, a plan of sustainable long-term development.
The Kazakhstan 2050 Strategy is primarily focused on reaching the top 30 of the most developed countries in the world by 2050.
Center of stability and liberal economic agenda

Adherence to the principles of economic liberalization: by 2020, government participation in the economy will be reduced threefold under the National Privatization Program.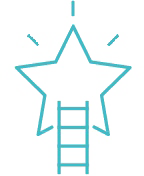 The best Ease of doing business ranking in the region (World Bank, Doing Business 2019):
Kazakhstan 28
Russia 31
Azerbaijan 25
Turkey 43
Kyrgyzstan 70
China 46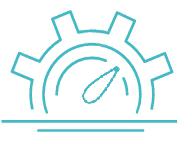 The efficiency of state regulation and investor support – significant improvements according to the estimates of World Economic Forum 2016-2017.
Transparency of government decisions: 35th position out of 140 (16 positions higher as compared with the 2016 report)
Protecting investors: 25 position out of 189 countries (retaining position 2017.)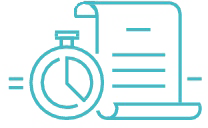 Institutional efficiency – the business setup time was reduced from 19 days in 2010 to 5 days in 2017. In Russia, for example, this indicator makes up 11 days and in China – 31 days (World Bank).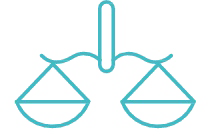 One of the lowest income inequality indicators in the world – GINI index – 26.3. Norway – 25.96, Russia – 41.6, China – 42.2 (World Bank).
One of the leaders in FDI attraction
4%
of GDP
Gross foreign investments in 2017
Gross foreign investments in 2017
Percent of GDP
Source: EIU
"Over the last three years, the government has taken steps to mimic Singapore and to some extent, even the Chinese with their special economic zones. These have become like FDI magnets in emerging and frontier market economies worldwide over the last decade ..." — Forbes, 2016
Tax regime – one of the most favorable in the world
Corporate tax rate
Percent
Standard VAT rate
Percent
Young and fast growing nation
Average population age, median
Years
Population growth rate in 2017
Percent
«Kazakhstan ranks 29th on the Human Capital Development Index among the world's 130 countries»
1st in the «Cost Effectiveness» category according to the fDi Magazine's Top 10 Manufacturing Countries of the Future 2018\19
Average annual USD exchange rate
Tenge
The 2015 devaluation made the cost of Kazakhstan's production even more competitive.
In future, the tenge exchange rate is expected to be stable.
Source: National Bank of Kazakhstan