Kazakhstan-China Symposium held in China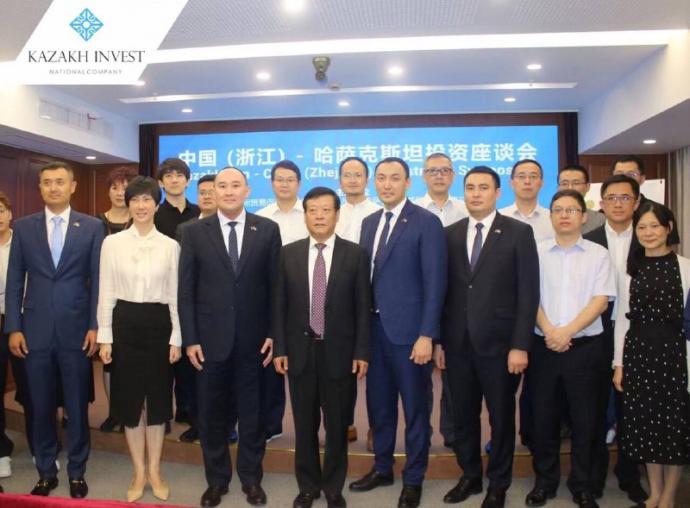 Kazakhstan's investment opportunities in priority sectors of the economy were presented at the Kazakh-Chinese Investment Symposium in Zhejiang Province. As part of a working visit to Zhejiang Province, representatives of "KAZAKH INVEST" in China, as well as heads of such large Chinese companies as CHINT Group, Dahua Technology, Power China, Wahaha Group, etc. took part in the event. The symposium was organized with the support of the Consulate General of the Republic of Kazakhstan in Shanghai, the China Council for the Promotion of International Trade (CCPIT) and the China International Chamber of Commerce.
During the event, Vice Chairman of CCPIT Zhejiang Zhang Qingshan informed the participants of the meeting about the socio-economic development of the region and the activities of CCPIT, as well as the development of trade, economic and investment cooperation of the province with foreign countries.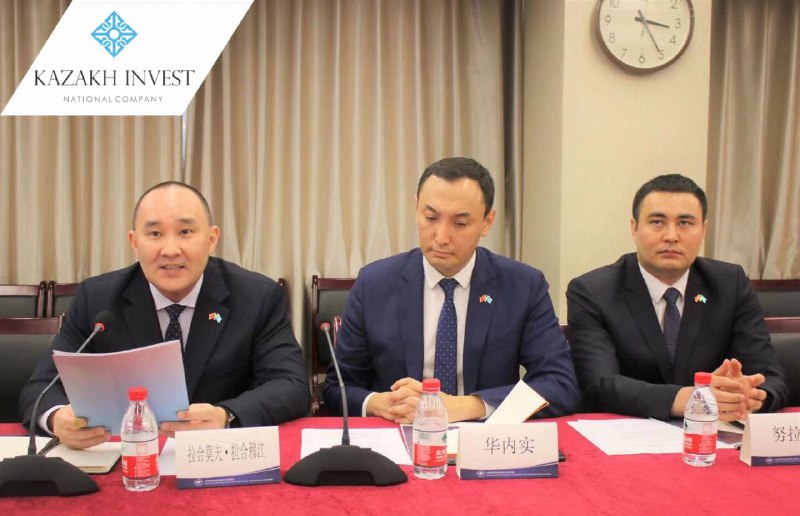 Thus, during his speech, the Consul General of the Republic of Kazakhstan in Shanghai Rakhymzhan Rakhimov noted that the main goals of the Kazakh-Chinese Investment Forum are to establish new and long-term contacts between representatives of the business circles of Kazakhstan and China, as well as the further development of bilateral investment cooperation.
In turn, the General Representative of "NC "KAZAKH INVEST" JSC in China Kuanysh Amantai presented the investment climate of Kazakhstan to the attention of Chinese companies, spoke about state support measures for investment projects in priority sectors of the economy of the Republic of Kazakhstan, as well as the current state of Kazakh-Chinese investment cooperation.
At the same time, on the sidelines of the event, the KAZAKH INVEST Representative Office together with the Consulate General of the Republic of Kazakhstan in Shanghai held a number of meetings with major manufacturers of drinking water "Wahaha Group", manufacturers of products in the field of electric power "CHINT", as well as with manufacturers of Smart City technologies "DahuaTechnology". In addition, substantive negotiations were held with the management of Geely Group, one of the leading automakers in China. During the meetings, the parties discussed priority areas of bilateral cooperation, as well as future joint investment projects and the possibilities of their implementation.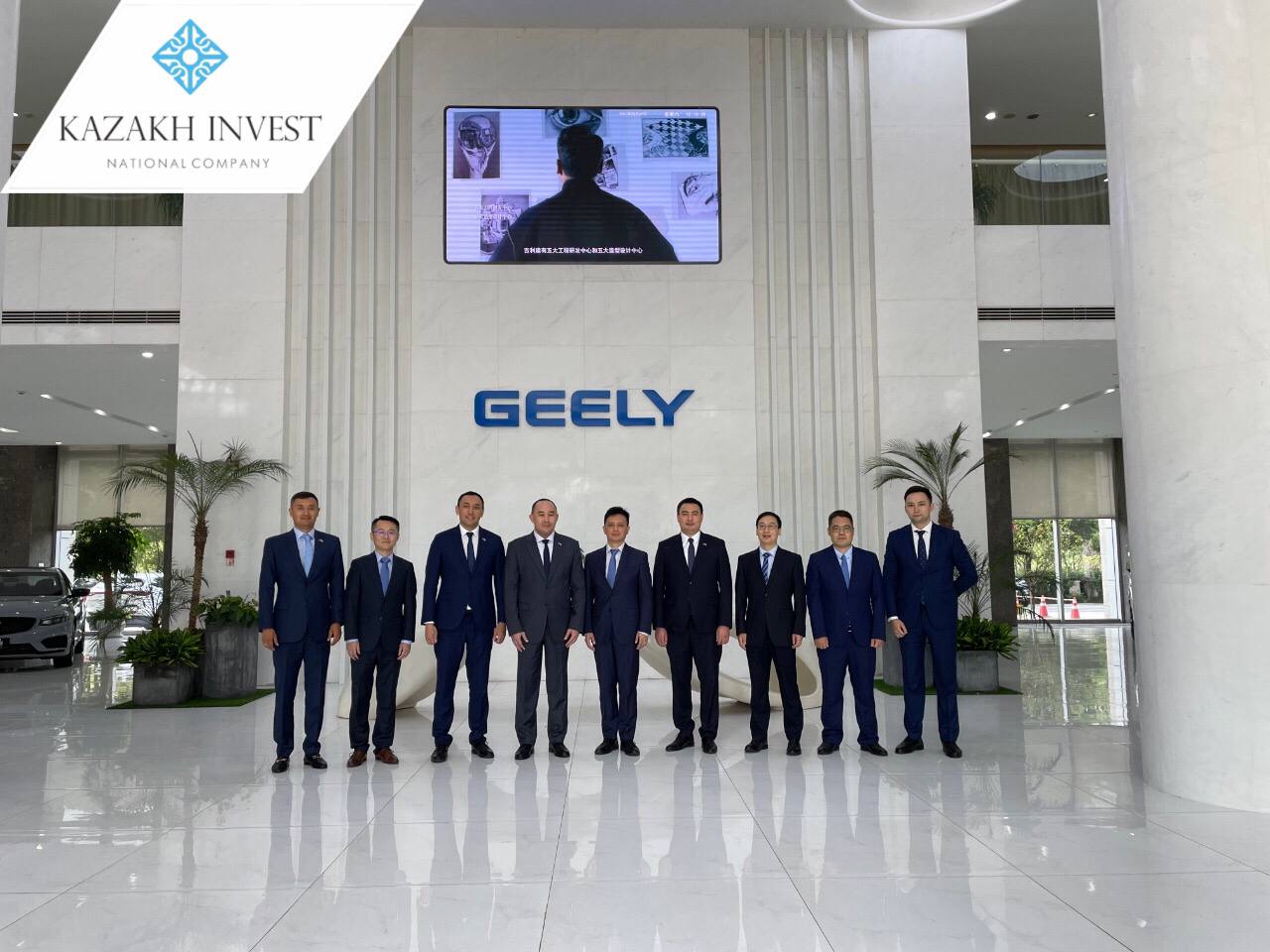 For reference: Geely Group is one of the largest Chinese automotive concerns. It was founded in 1986. The headquarters is located in Hangzhou, Zhejiang Province. Geely owns nine factories located in China. Geely Group is the leader in annual car sales in China, in addition, the company's cars are sold in 24 countries around the world.