KAZAKH INVEST participation in the dialogue with the business community was recognised at the EUROBAK Annual Meeting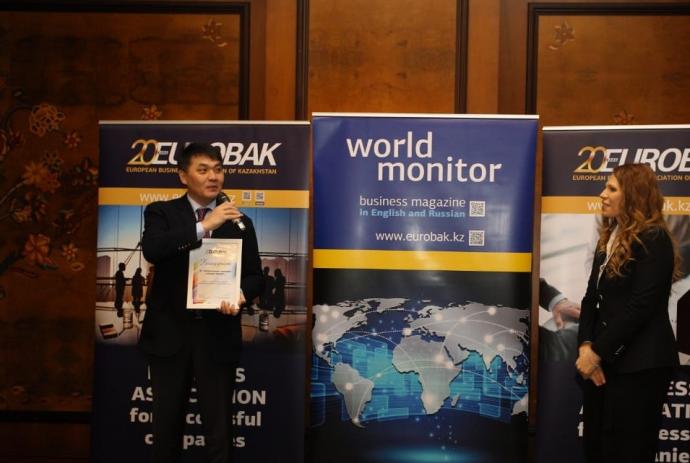 The annual meeting of the members of the European Business Association of Kazakhstan - the representatives of the largest international and Kazakh companies and the diplomatic community, took place in Almaty. The representatives of the Ministry of Foreign Affairs of the Republic of Kazakhstan, local executive bodies, and KAZAKH INVEST attended the event as the guests of honour. The event was dedicated to the 20th anniversary of the Association.
During the event, the Deputy CEO of KAZAKH INVEST Birzhan Kaneshev made a welcoming speech and presented the investment potential of the Republic of Kazakhstan.
As the participants of the event noted, one of the main priorities of EUROBAK is establishment of an effective platform for a constructive dialogue between business and the Government in order to improve the investment climate in the Republic of Kazakhstan. High involvement of authorities, national companies and financial institutions helps to strengthen mutual understanding and constructive dialogue.
During the meeting, participants learnt about the results of the Association's activities over the past year and the main achievements over a 20-year period of operations in Kazakhstan. At the end of the event, EUROBAK noted the merits of the partners and thanked for years of cooperation and support.
For reference:
European Business Association of Kazakhstan (EUROBAK) is a non-commercial organisation representing the European business community in Kazakhstan. It was formed upon the joint initiative of EU companies, working and investing in Kazakhstan, and the Delegation of the European Union to Kazakhstan.