Tunisia Shows Interest in Expanding Investment Relations with Kazakhstan in the Agricultural Sector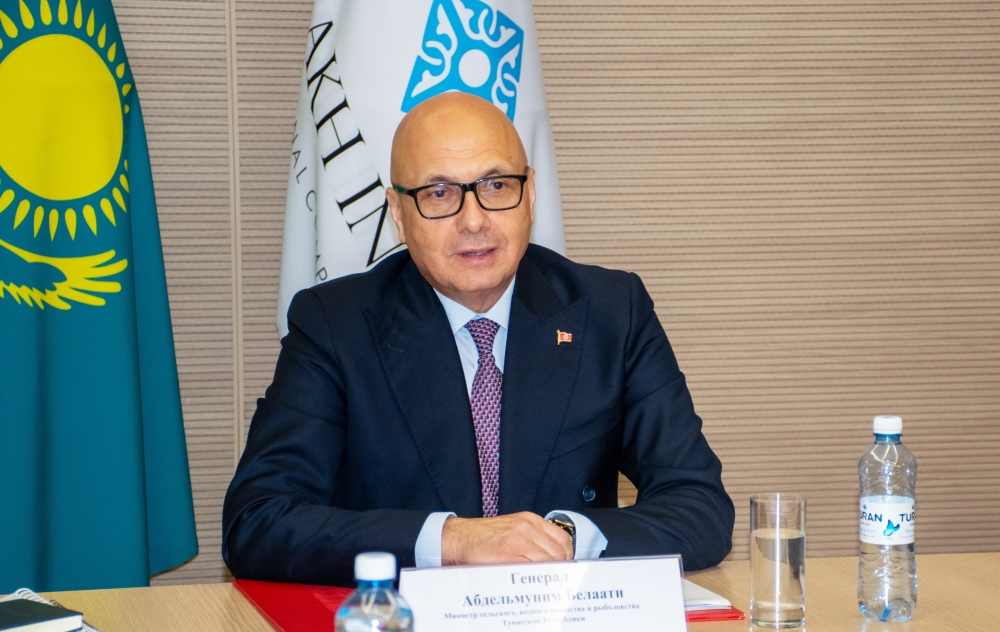 A meeting was held at the "National Company "KAZAKH INVEST" JSC with General Abdelmonaam Belaati, Minister of Agriculture, Water Resources, and Fisheries, Tarak Ben Salem, the Ambassador of Tunisia to Kazakhstan, and Samir Majoul, President of the Tunisian Union of Industry, Commerce and Handicrafts (UTICA). During the meeting, the parties discussed the possibilities of implementing investment projects in the agro-industrial sector of Kazakhstan.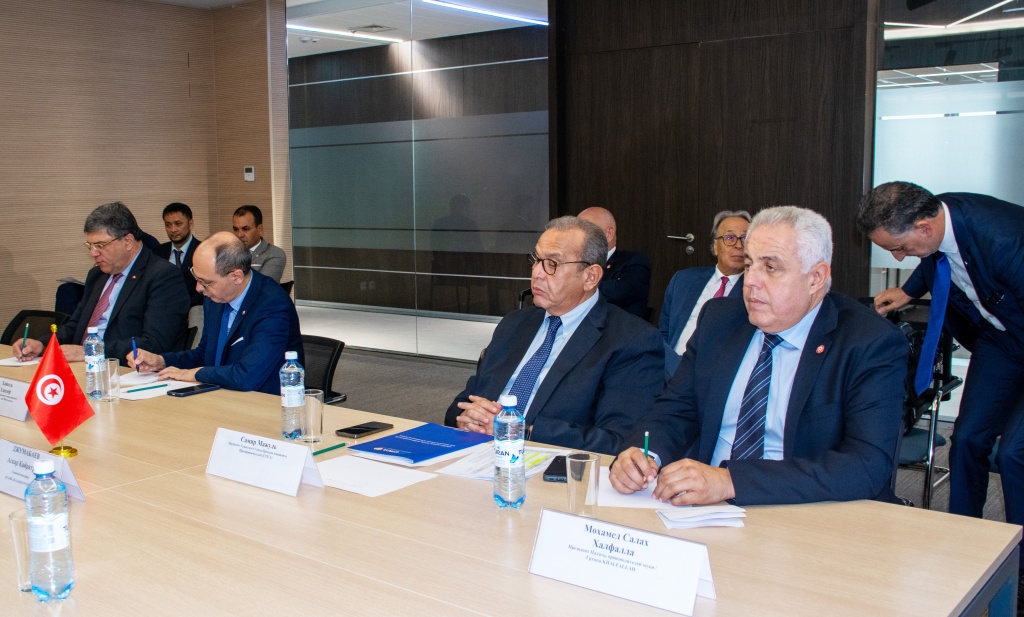 Abdelmonaam Belaati provided an overview of the state of the agro-industrial sector of the Tunisian Republic, expressing the interest of the business community in his country in carrying out investment projects in the territory of the Republic of Kazakhstan. According to the Minister, Tunisia is ready to exchange knowledge about modern agricultural technologies and innovations that can be applied in both states.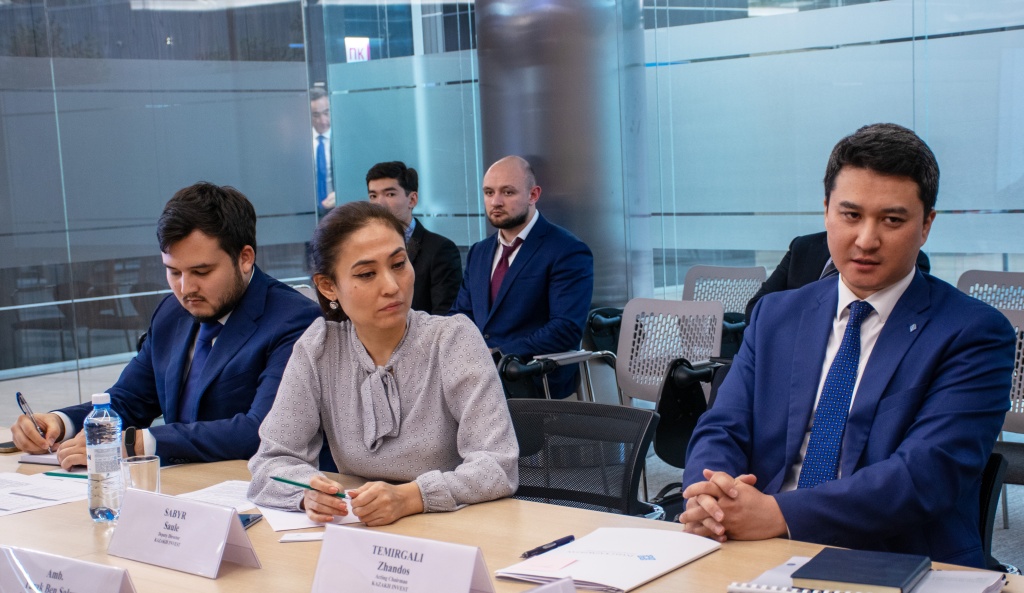 In turn, Deputy Chairman of the Board of KAZAKH INVEST, Zhandos Temirgali, spoke about the activities of the national company, government measures to support investors, and elaborated on the potential for development of investment projects in the agricultural sector. The Deputy Chairman invited the opening of production facilities for the processing of agricultural products with subsequent export to ensure food security in the Middle East and North Africa region.
At the conclusion of the meeting, the representatives of both countries expressed hope for the successful development of cooperation in the implementation of joint investment projects in the territory of the Republic of Kazakhstan.