A Company from the UAE Plans to Establish the Production of Chips and Snacks in Kazakhstan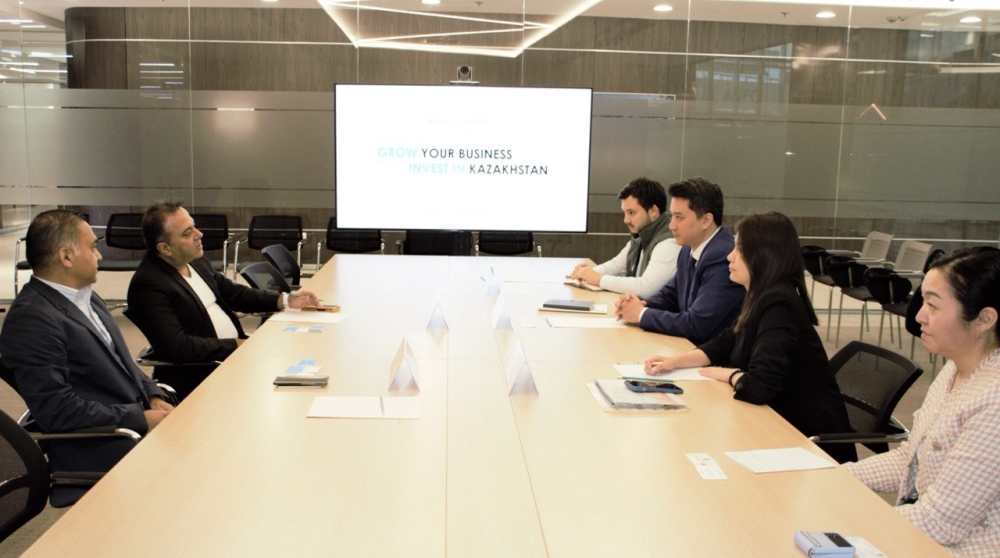 Emirati companies "National Food Industries" and "Venus Packaging" arrived in Kazakhstan on a business visit. During the visit, which took place from May 15 to May 19, 2023, the Director and shareholder of "NFI" Piyush Mahesh, and the Director of "Venus Packaging," Patel Pratikhbai, met with Deputy Chairman of the Board of "NC "KAZAKH INVEST" JSC, Zhandos Temirgali. During the meeting, the Emirati side expressed readiness to implement a project for the construction of a chips and snacks production plant in Kazakhstan.
National Food Industries (NFI) was founded in 1977 and is one of the leading snack producers in the Middle East. The range of products includes potato chips, potato granules, cheese corn puffs, corn chips, tortillas, and fruit drinks in cups. The brand portfolio includes Mr. Krisps, Emirates Pofaki, Mr. Pofak, Doodles, Bakeman's, and Sinbad.
As noted by Piyush Mahesh, the company is interested not only in distribution but also in opening production in Kazakhstan for exporting products to neighboring countries. He emphasized that the establishment of production in Kazakhstan will have a multiplier effect, contributing to the development of related industries, including packaging production.
In turn, Zhandos Temirgali, Deputy Chairman of the Board of KAZAKH INVEST, noted that Kazakhstan pays great attention to cooperation with the UAE. Thanks to a significant amount of agricultural land, Kazakhstan can fully provide production with all necessary raw materials. He emphasized that investors choose Kazakhstan as a country for investment due to political stability, a stable jurisdiction, and favorable geographical location. Kazakhstan is an excellent platform for both opening production and serving as an export hub to the markets of China, Central Asia, and Europe.
During their visit, the company explored investment opportunities in the cities of Almaty, Astana, Shymkent, as well as the Almaty and Turkestan regions. As part of the visit, the delegation held meetings with representatives of government bodies, private packaging material manufacturers, food producers, and major distributors.
The visit of the Emirati company was organized by KAZAKH INVEST, a national investment promotion company.