Kazakhstan - Pakistan: New Horizons of Cooperation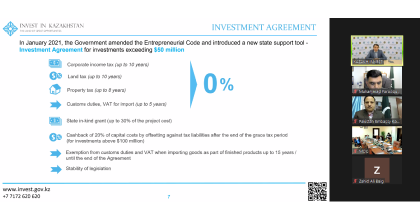 The prospects for expanding the Kazakh-Pakistani economic partnership were discussed at the 1st meeting of the Joint Working Group on Trade and Investment between the Republic of Kazakhstan and the Islamic Republic of Pakistan.
The meeting was attended by the Ministry of Industry and Infrastructure Development, the Ministry of Agriculture, the Investment Committee of the Ministry of Foreign Affairs of Kazakhstan, KAZAKH INVEST, QazTrade, as well as the management of several Kazakhstan companies.
The Pakistani side was represented by the Ministry of Commerce of Pakistan, TDAP organizations (Trade Development Authority of Pakistan), the Embassy of the Islamic Republic of Pakistan in the Republic of Kazakhstan, as well as representatives of government agencies of Pakistan.
Some topical issues of trade and economic, transport and logistics, as well as investment cooperation, were discussed at the meeting.
Within the framework of the meeting, Kuat Zholdybekov, Director of the Investment Promotion and Marketing Department of "NC "KAZAKH INVEST" JSC, made a presentation on the main advantages of implementing investment projects in Kazakhstan, measures of state support for KAZAKH INVEST's business and activities.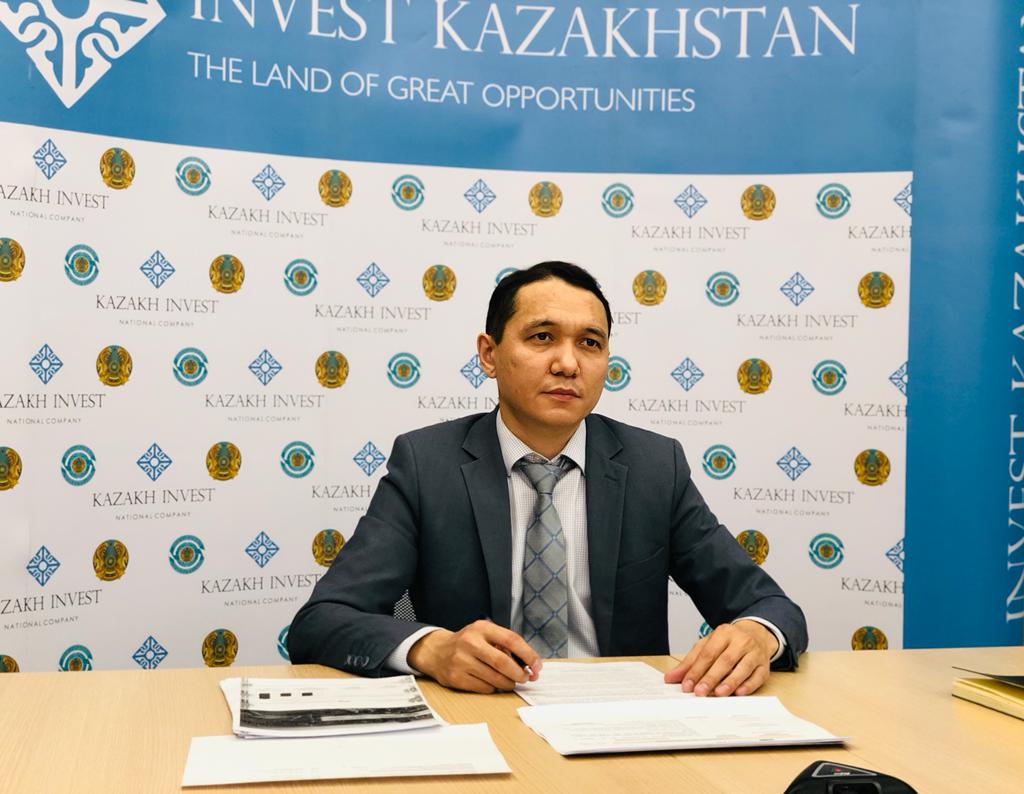 "KAZAKH INVEST is a national operator for the support of investment activities, providing a full range of services for investors. For potential investors, we provide comprehensive information about the country, as well as industry reviews and, importantly, specific investment proposals prepared by our team. We organize targeted visits of investors to Kazakhstan and help them find a strategic local partner", - added Kuat Zholdybekov and called on the business community of Pakistani companies to mutually beneficial cooperation and the creation of joint ventures in Kazakhstan.
In addition, during the online meeting, prospects for increasing the volume of mutual trade and mechanisms for certification of products of Kazakh and Pakistani production were discussed. A joint Kazakh-Pakistani business forum is scheduled to be held from November 23 to 25, as well as the 10th meeting of the Kazakh-Pakistani Intergovernmental Commission.
At the end of the negotiations, the parties expressed their readiness for further work aimed at ensuring the accelerated growth of bilateral investment and trade and economic cooperation.