Investment opportunities of Kostanay region were presented to the management of "Kazyna Capital Management" JSC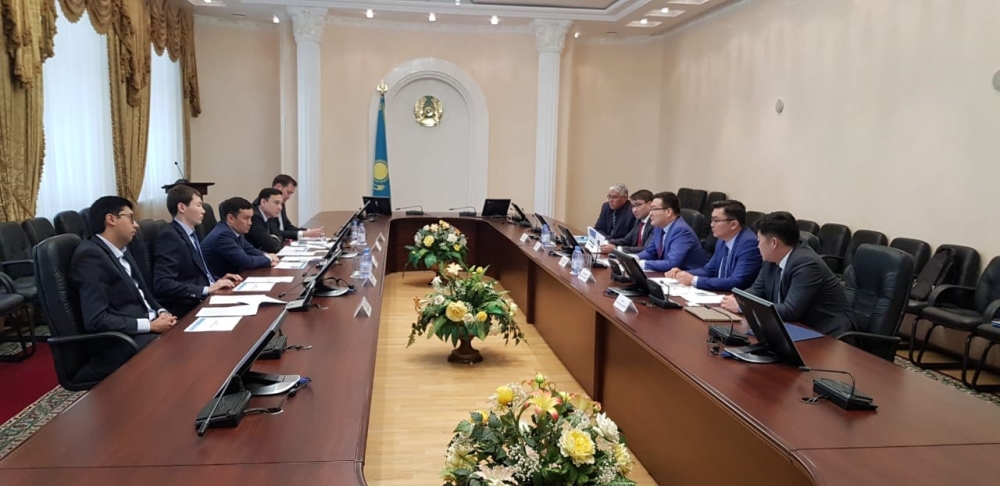 A work visit to Kostanay region was held on September 4, 2018 of the delegation of "Kazyna Capital Management" JSC headed by the Chairman of the Board, Ardak Kasymbek.
The regional Mayor's Office with the assistance of the regional representative office of "NC" Kazakh Invest" JSC organized a working meeting with the leadership of Kostanay region to discuss potential cooperation issues. The regional office presented the investment opportunities of the region, incl. for projects requiring investment during the meeting.
Based on the results of the meeting, Mayor Office of Kostanay region and "Kazyna Capital Management" JSC agreed to participate in the 2nd regional investment forum "Kostanay Invest-2018", scheduled for October, for consideration of potential projects in the region in the frameworks of the Forum.
Reference:"Kazyna Capital Management" JSC (KKM is a subsidiary of "National Holding Company "Bayterek""JSC) was established in 2007 as the Direct Investment Fund (DIF) to promote the sustainable development of the national economy and the formation of private equity infrastructure in Kazakhstan. KKM funds provide capital to companies in various sectors of the economy with the aim of further growth and increase of competitiveness. Until today, KKM participates in 13 DIF, the total capitalization of which is 2.4 billion US dollars. -
Since 2007, KKM has invested about 60 portfolio companies through the DIF, more than half of which are projects in the Republic of Kazakhstan.
In 2018, one of the DIF of KKM approved the Program of Investing in Priority Sectors of the Economy in the Regions of Kazakhstan. KKM is considering potential projects in the regions in the the framework of implementation of the Program.