Kazakh Invest leads investment drive as billions of dollars of US investment expected to enter Kazakhstan by 2020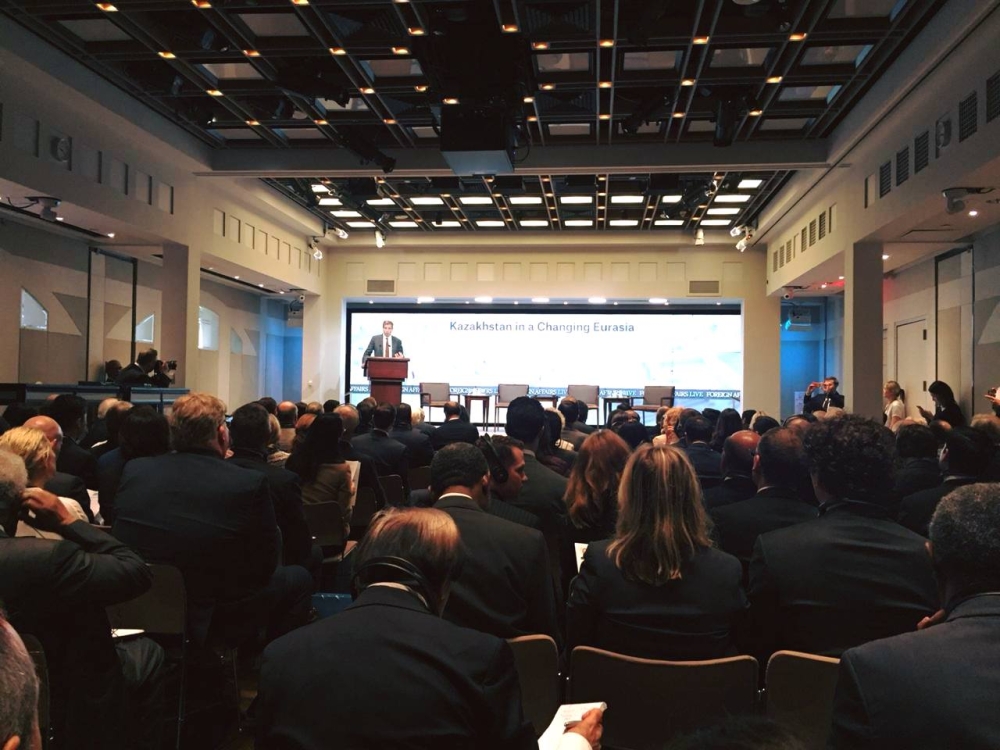 Kazakh Invest, the national company for attracting inward investment into Kazakhstan, has called on American investors to "seize the moment" and become part of the rapidly growing number of US companies investing in Kazakhstan.
More than 250 business leaders from across the agricultural, mining, retail, infrastructure, and petrochemicals sectors took part in the New York event on October 4th. The Foreign Affairs event was organized in association with the Embassy of the Republic of Kazakhstan to the USA, Kazakh Invest and Samruk-Kazyna – Kazakhstan's sovereign wealth fund.
Speaking to business leaders on the sidelines the conference, Saparbek Tuyakbayev Chairman of Kazakh Invest said that modern Kazakhstan was ripe with investment potential. For decades, Kazakhstan was known for its rich oil and gas deposits, but Kazakhstan's economy has quickly diversified to meet the needs of modern, technologically-driven societies. "For example, over 90 percent of the rare earth metals found in an iPhone can be found in Kazakhstan, a truly remarkable statistic," Mr. Tuyakbayev noted.
The Chairman of Kazakh Invest highlighted that Kazakh Invest had developed a package of 70 specialist projects that were earmarked for investment. The projects, developed in conjunction with PWC and Deloitte, come with financial models, feasibility studies, and marketing strategies already complete, to enable investors to make informed business decisions.
Speaking at the opening of the event, Deputy Prime Minister of Kazakhstan Askar Zhumagaliyev highlighted the decisive government reforms and the comprehensive package of support Kazakh Invest offered investors, streamlining access to a regional market of 500 million consumers.
During the conference, the Governor of the Astana International Financial Center (AIFC) Kairat Kelimbetov noted that the decision for the AIFC to be governed by English Common Law was a clear indication of the Government's decision to take radical steps to help international investors easily conduct business in Kazakhstan.
A series of bilateral meetings took place on the sidelines of the event between members of the Kazakh delegation and major American businesses. Among them were meetings with the management of Chevron, Theia Group, RocketSpace Capital, Baron Services, Network 1 Financial, W.R. Grace, Verno Capital and other leading US corporations.
The Kazakhstan investment event was part of a series of international roadshows targeting senior business leaders. Mr. Tuyakbayev delivered a clear message to potential investors during his meetings, noting that, "Kazakh Invest was there to support investors throughout their investment journey" and that Kazakh Invest's group of regional representatives could help businesses take "the first step to unlocking their investment potential."