Brazilian Engineering Giant "WEG" Plans to Invest in Kazakhstan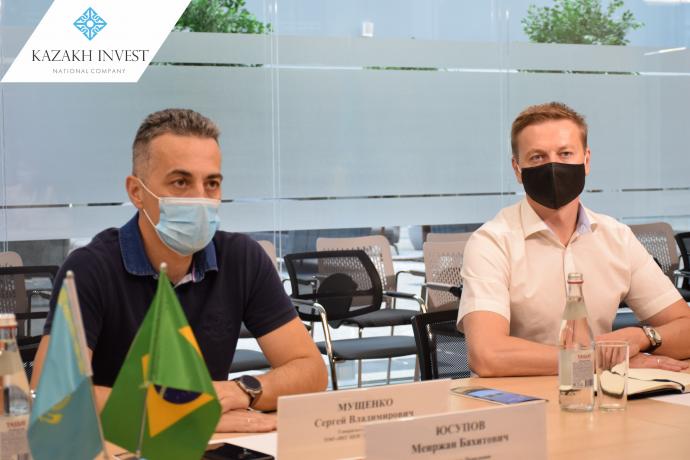 Prospects for the implementation of investment projects as well as the introduction of digital solutions to the electrical equipment industry in Kazakhstan were discussed during the meeting of the CEO of KAZAKH INVEST Meirzhan Yussupov with the management of the Brazilian multinational company "WEG".
During the meeting, Meirzhan Yussupov presented the state support system for foreign investors, including various industry benefits and preferences. In addition, he noted the high potential for strengthening investment cooperation with the Brazilian side.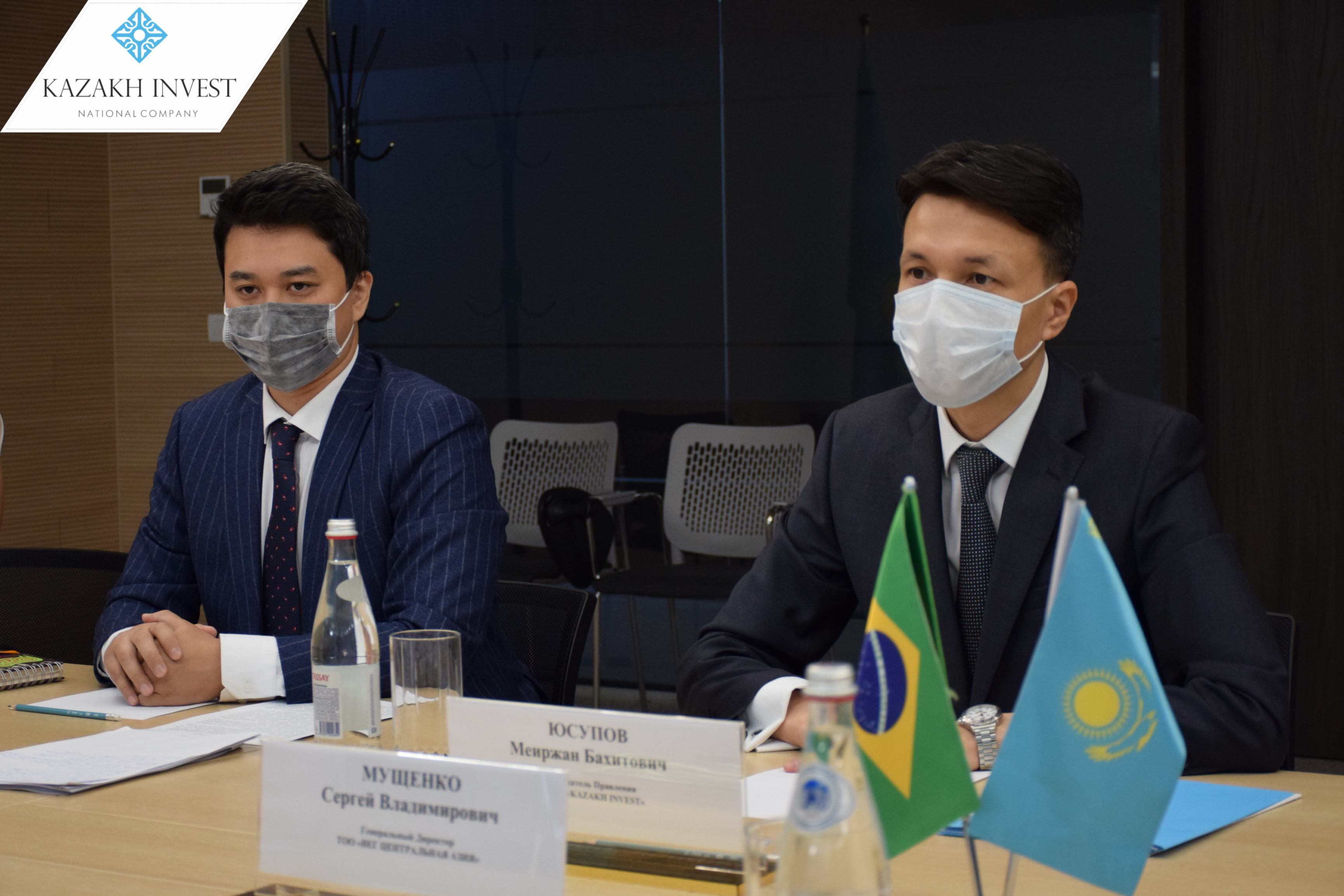 Sergey Muschenko, General Director of WEG in Central Asia, thanked KAZAKH INVEST for the support and noted that the company intends to become one of the major investors from Brazil in the electrical equipment industry in Kazakhstan. At the first stage, it is planned to create a service hub (maintenance, training, technology transfer). At the same time, at the second stage, investors will consider the possibility of localization of the plant for the production of electrical equipment in Kazakhstan.
As the investor noted, the implementation of this project contributes to providing Kazakhstan's industry with access to advanced quality control technologies, improving production efficiency and safety (including predictive monitoring).

In turn, the Deputy CEO of KAZAKH INVEST Zhandos Temirgali noted that KAZAKH INVEST is ready to provide further support for the project, including assistance in finding a local partner, obtaining investment incentives and conducting negotiations with interested state bodies.

It should be noted that Brazil is the largest economic partner of Kazakhstan in South America. The Chamber of Commerce and Industry "Brazil-Kazakhstan" was opened in November 2016.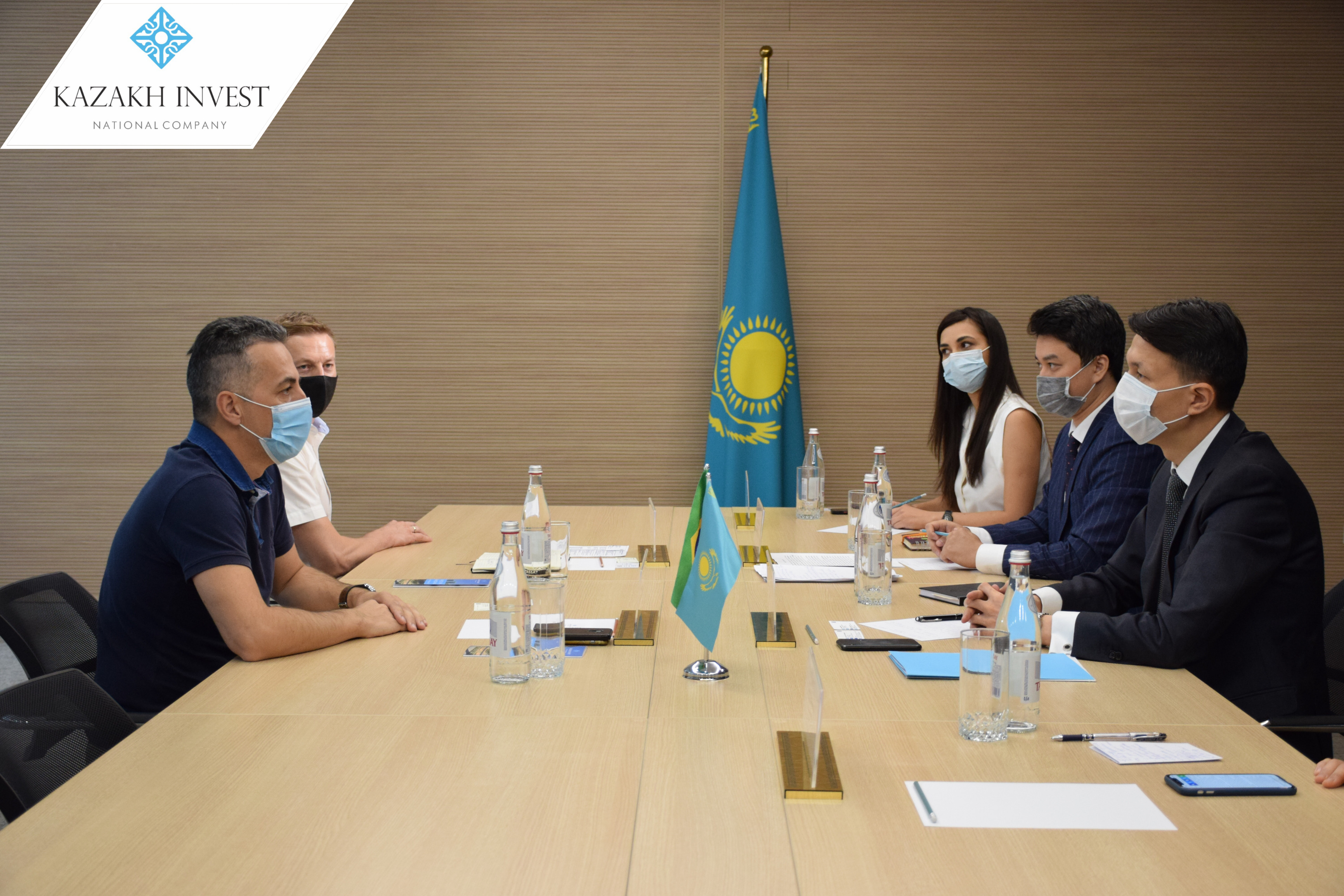 For reference: The company "WEG", headquartered in Brazil, is one of the world leaders in the production of electrical equipment. The company's products are represented on 5 continents in 135 countries. WEG produces about 120 thousand electric motors per day. The company has more than 40 production sites in 14 countries and commercial branches in 36 countries. The activity of "WEG" is focused on 5 production areas: electric motors and gearboxes; automation technologies; equipment for energy transmission and distribution; equipment for energy generation; industrial liquids and powders for painting.
In November 2019, with the support of KAZAKH INVEST and the Embassy of the Republic of Kazakhstan in Brazil, a regional branch of WEG in Central Asia was opened in Almaty.