Czech businessmen are interested in cooperation with Shymkent businessmen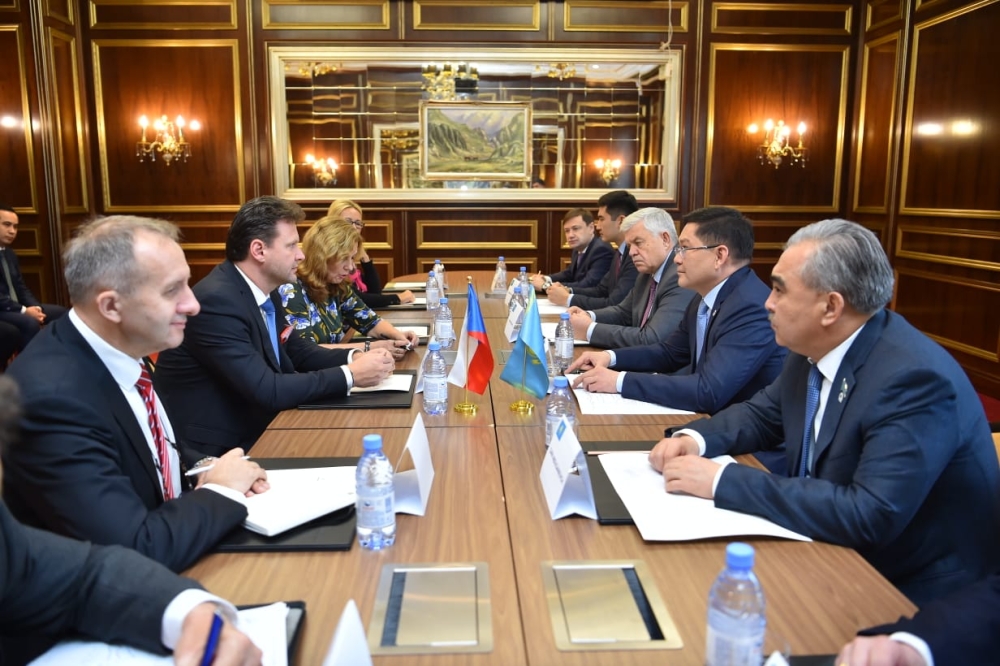 The Kazakhstan-Czech Business Forum was held in Shymkent as part of the official visit of Radek Vondrachek, the Chairman of the Chamber of Deputies of the Parliament of the Czech Republic.
More than 100 businessmen, including over 30 representatives of the Czech business community and representatives of the Czech Chamber of Commerce and Industry took part in the event organized by the city Akimat, with the support of KAZAKH INVEST and the Shymkent Chamber of Entrepreneurs.
In the context of the forum, regional representatives of KAZAKH INVEST presented Czech businessmen the advantages of investing in the economy of Kazakhstan and the region, in particular, spoke about the conditions created for the development of business acitivity.
"In our city there are three Industrial Zones where all the infrastructure is linked, a Special-Economic Zone with tax preferences for doing business and the Trade and Logistics Center with warehouses. In addition, the fact that the transnational transport corridor "Western Europe - Western China" passes through Shymkent and the city is located in close proximity with neighboring states is also important, which is a favorable factor for export development" – said Igor Kopaylov, Director of the regional representative office of KAZAKH INVEST in the city of Shymkent.
The forum continued with meetings of businessmen of the two countries in B2B format. Czech businessmen expressed interest in business cooperation with local companies representing the tourism, logistics, agricultural, construction, metallurgical, manufacturing, food, agricultural, chemical and petrochemical sectors.
Today, the Czech Republic is among the advanced industrial countries of Central and Eastern Europe. The Czech economy is based on such industries as machine building, automotive, ferrous metallurgy, electrical and electronics, chemistry and petrochemicals, agriculture and food processing, pharmaceuticals, glass and textile manufacturing as well as service industry.