Investment opportunities of the Republic of Kazakhstan were presented to Chinese business community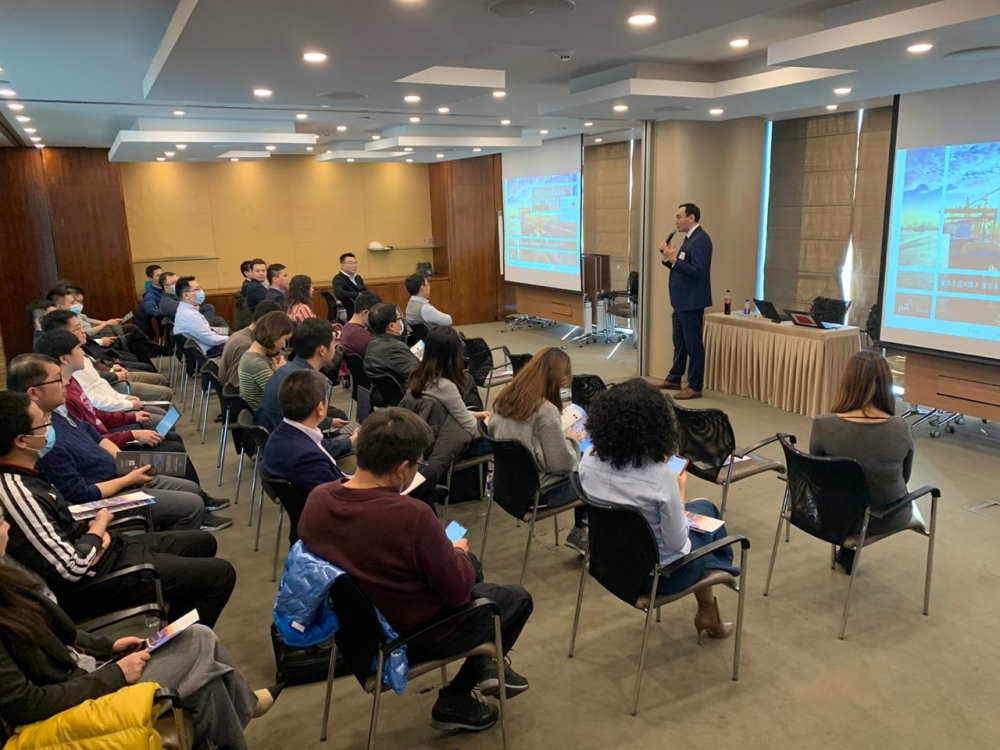 A seminar organised by the Representative Office of KAZAKH INVEST in the PRC jointly with PWC Kazakhstan and PWC China, with the support of the Embassy of the Republic of Kazakhstan in the PRC was held in Beijing. During the seminar, investment potential of the Republic of Kazakhstan was presented to more than 30 Chinese companies - clients of PWC, having an active international operations.
During the event, information on the investment potential of agriculture, mining and metallurgiy, transportation and logistics was presented to the Chinese companies.
«The political and economic stability of Kazakhstan is one of the foundations of the increased interest in investments in the agricultural sector of our country. The State Programme for Development of Agroindustrial Complex, which provides state support for producers and processors of agricultural products is being implemented. Kazakhstan provides ample opportunities for investing in the agricultural sector» - said Saule Sabyr, Deputy Director of Project Management Department at KAZAKH INVEST.
These areas include production and processing of meat and milk, fruits and vegetables, including greenhouse vegetables, processing of oilseeds and grain crops, as well as the production of organic products, which every year becomes more popular regionally and globally.
«After analyzing our advantages, we have identified several of the most promising areas in the industry, which are directly related to the substitution of imports and the development of exports of agricultural products of the Republic» - said Saule Sabyr.
Project Manager at KAZAKH INVEST Azizkhan Kudabekov spoke about infrastructure development and projects in this sector.
«Kazakhstan has high potential for infrastructure development due to the strategic geographic location. KAZAKH INVEST offers a list of specific infrastructure projects from the current project portfolio that are relevant for Chinese businesses» - Azizkhan Kudabekov said.
The Project Manager of KAZAKH INVEST Tektigulova Dilyara spoke about the mining and metallurgy as well as the projects in this field.
«Today, mining and metallurgy focus on priority growth projects. We offer comfortable conditions for businesses and provide a complex package of state support measures for geological exploration, production and production of final products. It should be noted that the new Code on Subsoil and Subsoil Use is designed to ensure the competitiveness of the conditions for subsoil use in Kazakhstan and serves as the basis for the discovery of new deposits» - Dilyara Tektigulova said.
In turn, PWC presented an overview of the tax policy of the Republic of Kazakhstan and legal issues related to the registration and activities of foreign legal entities.