The UK is Interested in Deepening Investment Cooperation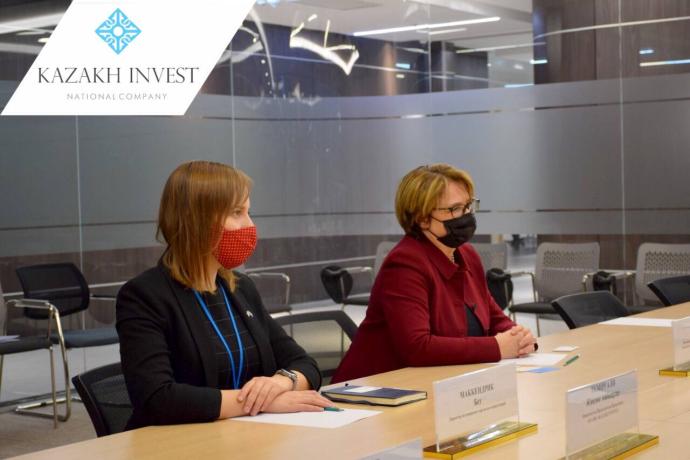 British investors are considering the possibility of implementing a number of projects in Kazakhstan in the field of alternative energy sources, the development of space technologies, as well as water supply to rural settlements. This was announced by the Ambassador of the Kingdom of Great Britain to Kazakhstan, Ms. Kathy Leach, during a meeting with the management of "NC "KAZAKH INVEST" JSC and Chairman of the Investment Committee of the Ministry of Foreign Affairs of the Republic of Kazakhstan Ardak Zebeshev.
During the meeting, the parties paid special attention to the development of investment cooperation between the two countries, as well as practical aspects of doing business. The British side was provided with information about the investment climate, financial instruments, measures of state support for investments in Kazakhstan, as well as the key advantages of implementing investment projects.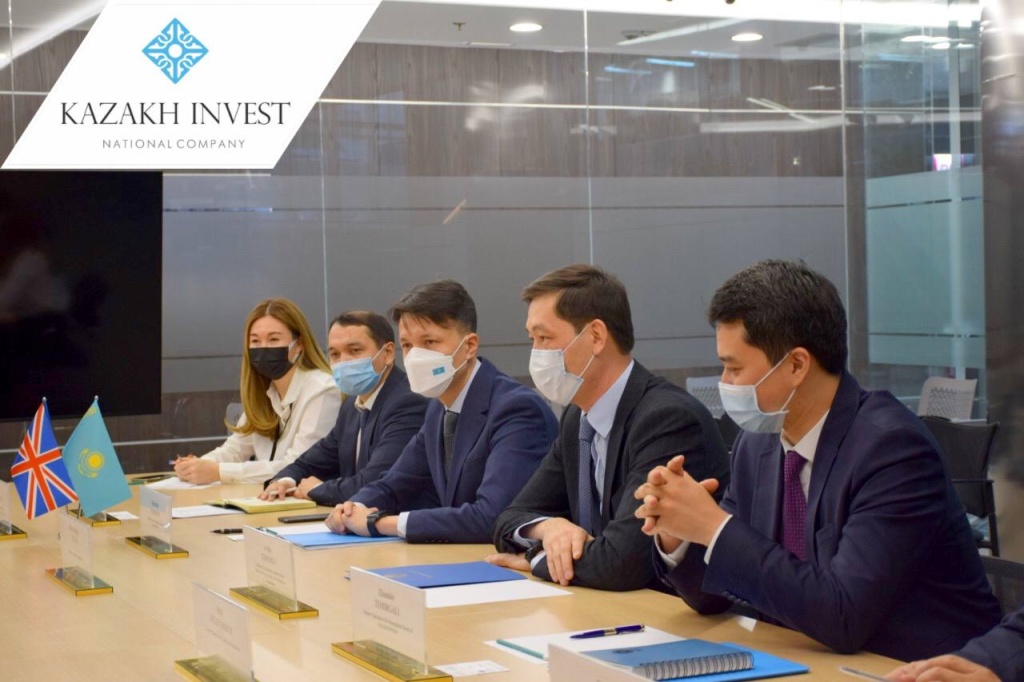 "KAZAKH INVEST is a national operator for the support of investment activities, providing a full range of services for investors. For potential investors, we provide comprehensive information about the country, as well as industry reviews and, importantly, specific investment proposals prepared by our team. We organize targeted visits of investors to Kazakhstan and help them find a strategic local partner", - added Meirzhan Yussupov, Chairman of the Management Board of "NC "KAZAKH INVEST" JSC.
In addition, the British presented information about priority sectors in Kazakhstan, such as agro-industrial complex, MMC, as well as renewable energy, etc.
In turn, Ms. Kathy Leach noted that today one of the priorities in the UK economy is investing in the field of renewable energy, and expressed interest in implementing joint investment projects in the field of renewable energy in Kazakhstan.
Noting the high competitive advantages for foreign investments in Kazakhstan, Ambassador Ms. Kathy Leach announced her intention to inform British investors about existing projects in the aforementioned sectors of our country.
Following the meeting, the parties agreed on further close cooperation in the implementation of new initiatives and the implementation of investment projects.