KAZAKH INVEST appointed a foreign representative in Germany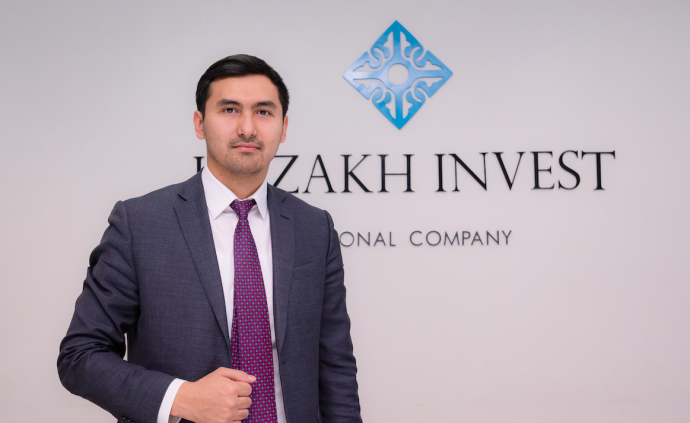 By the decision of the Board of Directors and the Management Board of JSC "KAZAKH INVEST" National Company" Saken Nurlanuly Olzhabayev was appointed the new Foreign Representative of JSC "KAZAKH INVEST" National Company" in the Federal Republic of Germany.
Saken Nurlanuly Olzhabayev is a graduate of the Faculty of International Relations of Al-Farabi Kazakh National University and Master of Science in International Public Policy from University College London (UCL). He is a graduate of the "Bolashak" International scholarship.
He started his career in 2013 in the Department of Internal Policy of Almaty as a trainee analyst of the Public Consent, Analysis and Monitoring Division.
From 2015 to 2018 - Deputy Director of the Department of International Cooperation of the L.N.Gumilyov Eurasian National University.
From January 2018 to January 2020 - Project Director of the Representative Office of JSC "CIFAL GROUPE" (France) in Kazakhstan.
In "KAZAKH INVEST" National Company", he has been working since September 2019 in the positions of Project Department Manager, Country Manager of the Investment Attraction Department, Project Manager, Deputy Director, Acting Director of the Investment Attraction and Marketing Department. He is a member of the Secretariat of the Government Working Group on Interaction and Strengthening of Work with German Investors under the chair of the First Deputy Prime Minister of the Republic of Kazakhstan R. Sklyar.
Since January 2022, Saken Nurlanuly Olzhabayev assumes the duties of a foreign representative of JSC "KAZAKH INVEST" National Company" in Germany (Berlin). The list of supervised countries includes the Swiss Confederation, the Czech Republic, the Kingdom of Norway, the Republic of Finland, the Kingdom of Sweden, the Kingdom of Denmark, the Republic of Serbia, the Republic of Austria, the Republic of Bulgaria, the Kingdom of Belgium, the Republic of Slovenia, the United Kingdom of Great Britain and Northern Ireland, Iceland, the Republic of Ireland.