Turkish investors are implementing a wood processing project in North Kazakhstan region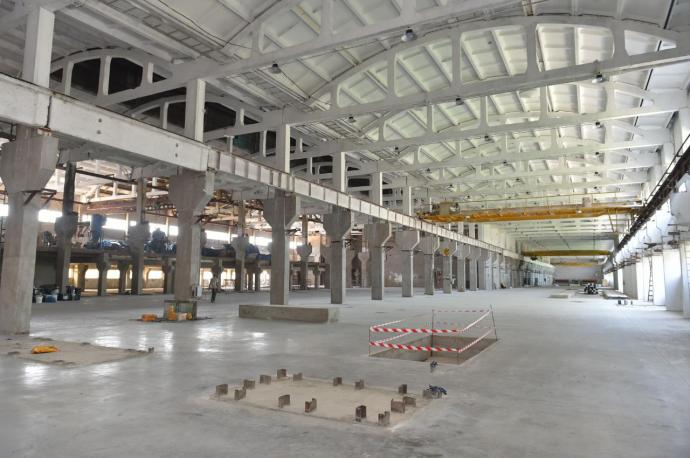 Turkish investors will launch a wood processing project in North Kazakhstan region. Production is planned to start this autumn. The project is implemented with the support of «KAZAKH INVEST».
To date, the old workshop of the Petropavlovsk Pipe Plant has been completely renovated and equipment is being installed. According to experts, every year the new plant with an area of 10 thousand square meters plans to produce about 18 thousand cubic meters of laminated plywood. The project with a total cost of
2 billion tenge will provide jobs for about 150 people.
«A high percentage of localization is important for us. Therefore, we are mainly planning to buy Kazakh wood, which is of high quality. The laminate will be produced and delivered from Germany. We buy equipment from Turkey, Germany and Russia», - said Oguzkhan Chelik,Director of the «Northern Plywood Mill» LLP.
The new production facility is planned to use modern processing technologies, and the entire process will be automated. It is also planned to equip warehouses on the territory of the plant.
«The quality of our products is important for us. Therefore, we will use advanced technologies for steaming, gluing and pressing. Today, products from Russia are widely used in the Kazakh market. We hope that products made in Kazakhstan will be able to replace imported goods»,- commented Oguzkhan Chelik.
According to the regional Director of KAZAKH INVEST in North Kazakhstan region Daniyar Shalabayev, laminated plywood is widely used in monolithic construction and for the manufacture of formwork. Such products are in great demand in the market of Kazakhstan. This will be the first such project in North Kazakhstan region.
«This production will meet demand in the region as well as in the whole country. Thanks to attraction of a foreign investor, region will home a unique production facility. KAZAKH INVEST supports investment projects at all stages. In particular, with our assistance, the company signed an investment contract and received an exemption from customs duties on the import of expensive equipment», - highlighted Daniyar Shalabayev.