A new historical stage in investment cooperation between Kazakhstan and Turkey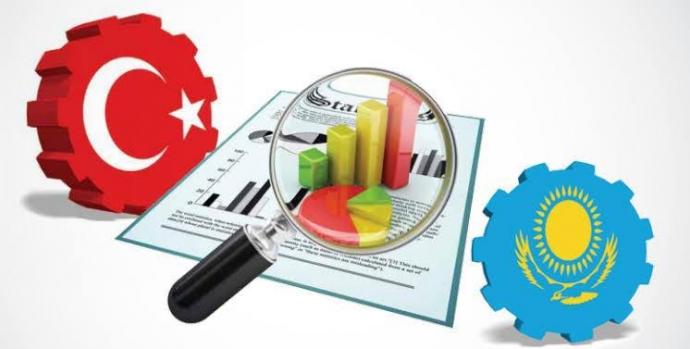 Ankara, April 27, 2021 - Global direct investment declined 42% in 2020 as a result of the fallout from the global economic crisis caused by the COVID-19 pandemic, according to UNCTAD. Despite this trend, the volume of Turkish investments in Kazakhstan at the end of last year compared to 2019 increased by 1.3% and amounted to USD 362.4 million.
It is sincere that this volume of investments is a historically record-breaking volume on an annualized basis, attracted from Turkey during the years of Kazakhstan's independence. Earlier, the largest volumes of investments on an annualized basis from Turkey were attracted in 2007 ($ 347.6 million) and 2019 ($ 357.8 million).
In this regard, Ambassador of Kazakhstan in Turkey Abzal Saparbekuly noted: «Despite the coronavirus pandemic, in 2020 we held more than 400 negotiations with Turkish companies in various formats and organized visits of 30 potential investors to Kazakhstan. At the end of 2020, in Turkestan, North Kazakhstan, Zhambyl, Pavlodar, Kostanay regions, the cities of Nur-Sultan, Almaty and Shymkent with the participation of investments of Turkish companies 8 projects worth about $ 190 million. These projects included the construction of an international airport in Turkestan, the production of wet wipes, laminated plywood and flour, as well as the opening of medical diagnostic centers and multi-level parking».
According to Deputy Minister of Foreign Affairs of the Republic of Kazakhstan Almas Aidarov: «Turkey is currently one of the most active foreign investor countries in Kazakhstan. By the end of this year, with the participation of Turkish investors, it is planned to commission 10 projects such as the production of gas-electric stoves, confectionery, diapers, mineral water and drinks, industrial and medical respirators FFP2-3, trailers, fertilizers and low-voltage cables, as well as construction heat source and center of tomotherapy».
In general, by 2023 compared to 2016, it is planned to double the number of investment projects with the participation of Turkish investors in Kazakhstan.
In addition, according to the report of the Turkish Ministry of Trade "On Turkish Investments Abroad" over the past four years, Kazakhstan's position among the countries most attractive for Turkish companies investment has improved by 14 places.
Today, «Yildiz Holding», «Yildirim Holding», «YDA Holding», «Abdi Ibrahim», «Aselsan», «Anadolu Endustri Holding», «Borusan Holding», «TAV Havalimanlari Holding», «Ulkar Holding» and other companies are among the global Turkish holdings that have implemented projects in Kazakhstan in the manufacturing industry and through public-private partnerships.
A significant impetus to the growth of Turkish investments is given by mutual high-level visits between the two countries. In general, it should be noted that during the visit of the First President of Kazakhstan - Elbasy Nursultan Nazarbayev to Ankara in 2018, Prime Minister of Kazakhstan Askar Mamin in 2019 and Deputy Prime Minister - Minister of Foreign Affairs Mukhtar Tileuberdi in 2021 to Turkey, significant agreements were reached to further deepen investment cooperation with Turkish investors.
Source: The Ministry of Foreign Affairs of the Republic of Kazakhstan