At the PDAC-2023 Mining Exhibition in Canada, Kazakhstan's National Pavilion Operated for the First Time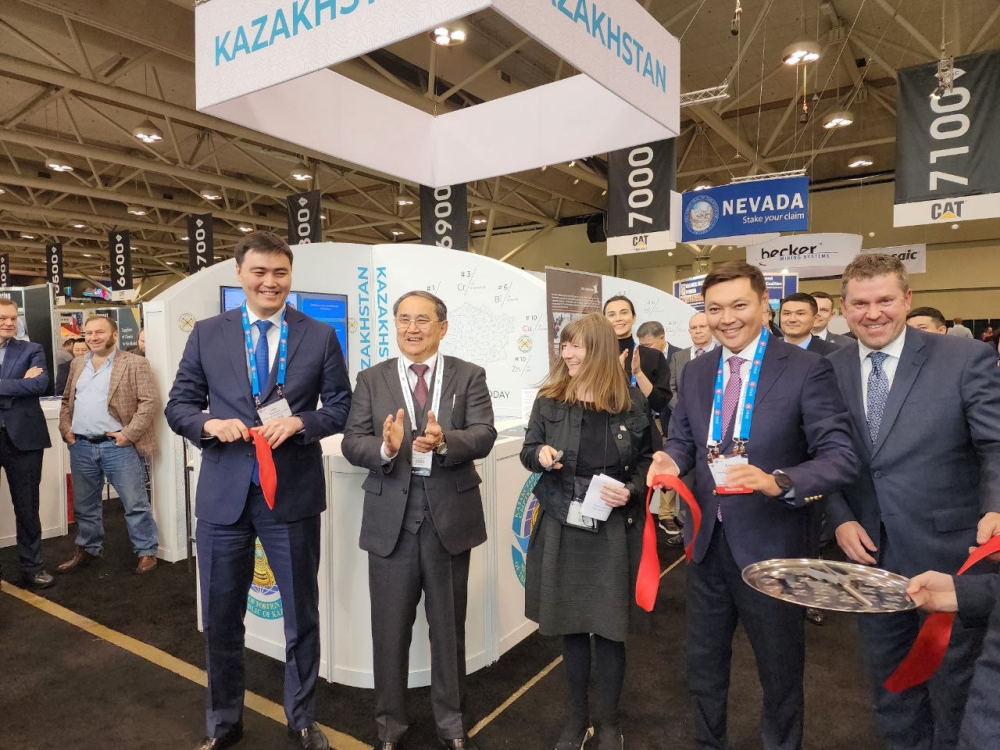 In Toronto, Canada, an official opening ceremony was held for Kazakhstan's National Pavilion at the international PDAC-2023 exhibition. Founded in 1932, the Association of Geologists and Developers of Canada (PDAC) is best known for its annual conference and exhibition, and represents the interests of the exploration, mining, and development industry. The event regularly attracts up to 25,000 visitors from over 130 countries.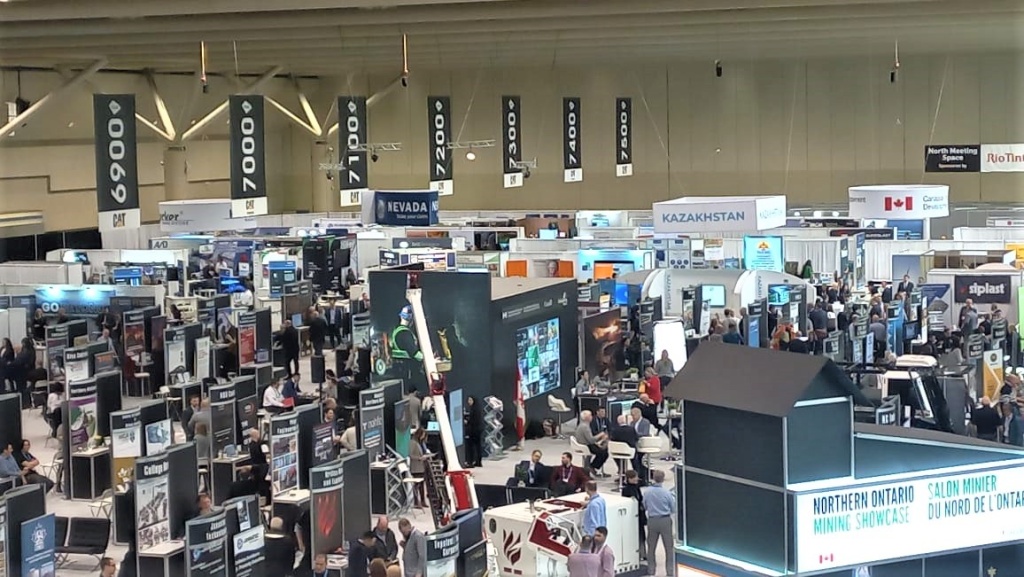 The opening ceremony of the Kazakhstani pavilion was attended by Deputy Minister of Foreign Affairs of the Republic of Kazakhstan Almas Aidarov, Vice-Minister of Industry and Infrastructure Development of the Republic of Kazakhstan Iran Sharhan, Extraordinary and Plenipotentiary Ambassador of the Republic of Kazakhstan to Canada Akylbek Kamaldinov, as well as Vice President of "PDAC-2023" Lisa McDonald.
The event's host, President of Arras Minerals Darren Klinck, noted that the PDAC conference has demonstrated its relevance as a unique platform for the development of international cooperation in the mining industry.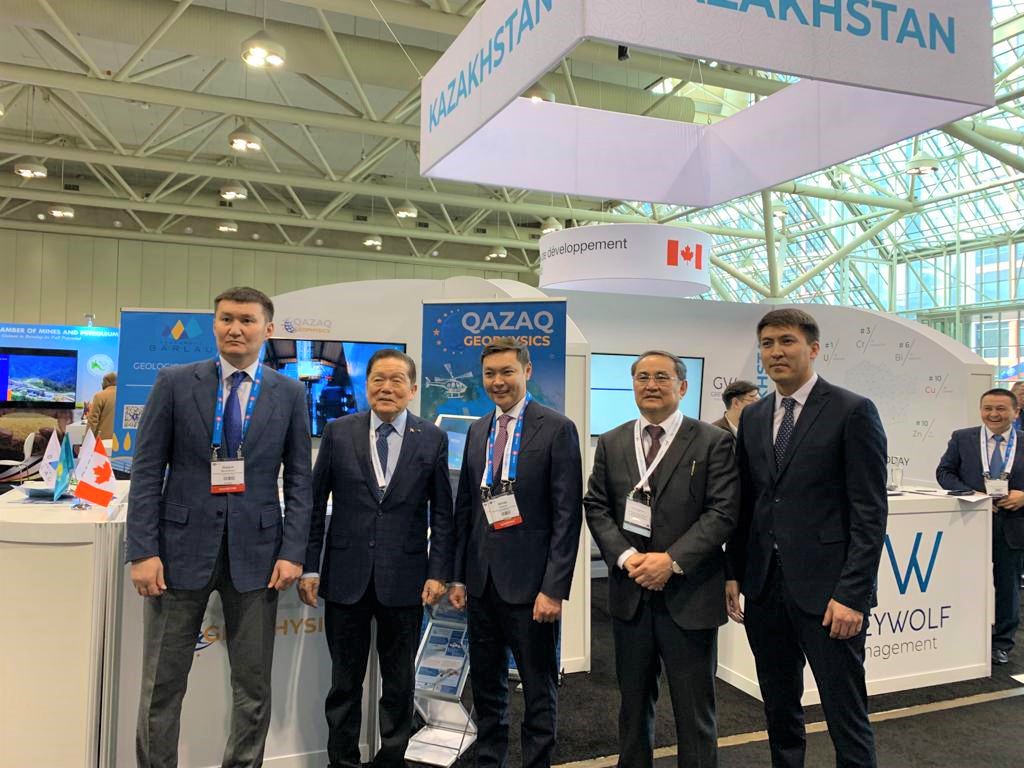 In his welcoming speech, Deputy Minister of Foreign Affairs of the Republic of Kazakhstan Almas Aidarov emphasized that "every year for the past decade, the Kazakh delegation has participated in this large-scale event. However, this year we have decided to expand our participation by assembling a high-level delegation and presenting the National Pavilion for the first time. Like Canada, Kazakhstan pays great attention to the development of the mining and metallurgical industry, as it is the country's "second economy" (after oil and gas), accounting for about 20% of national exports. We invite you to explore over 60 deposits of precious and base metals," Almas Aidarov noted.
The Kazakh delegation includes about 50 representatives from the public and private sectors, including major companies such as "ERG," "Kazzinc," "NC "Tau-Ken Samruk," "Kazakhmys Corporation," "Greywolf Management," "KazGeology," and "QazaqGeophysics." The work of the Kazakhstan National Pavilion will also stimulate further economic cooperation between Kazakhstan and other countries participating in this global event.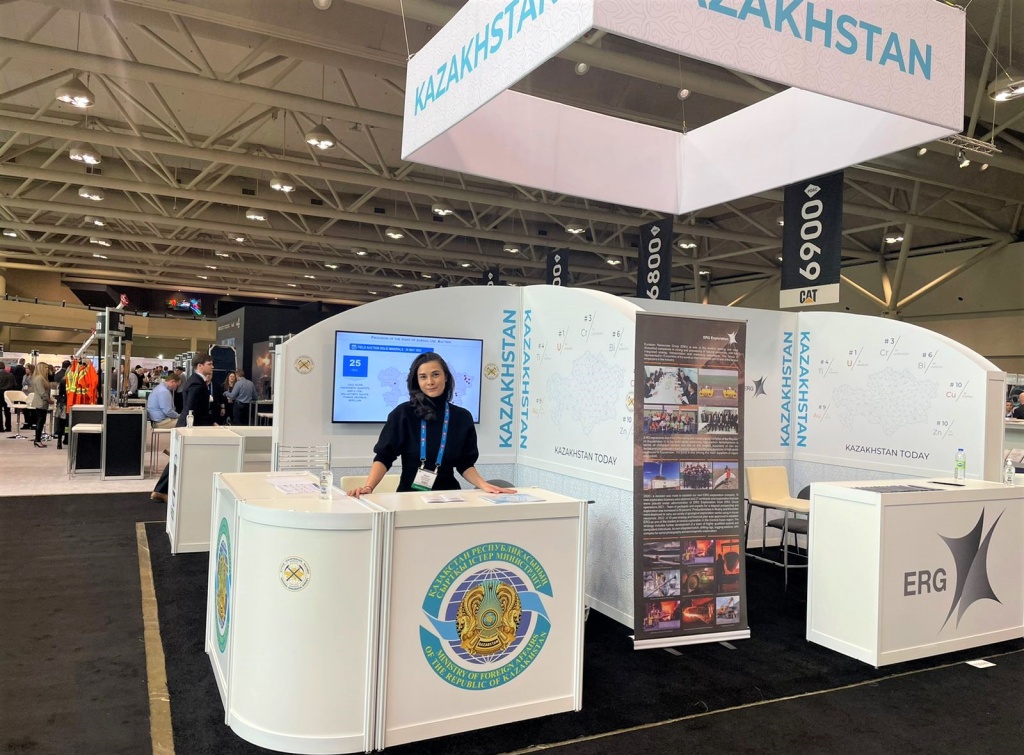 As a reminder, today the Canada-Kazakhstan Business Forum will take place in Toronto, with the participation of heads of central and local government agencies, national and private companies, representatives of industry and regional business associations, as well as leaders of leading Canadian companies such as Hatch, CAMECO Corporation, B2Gold, Arras Minerals, Nutrien, Teck Resources Limited, Ion Energy, etc.