Kazakhstan Increases Investment Cooperation with the United States of America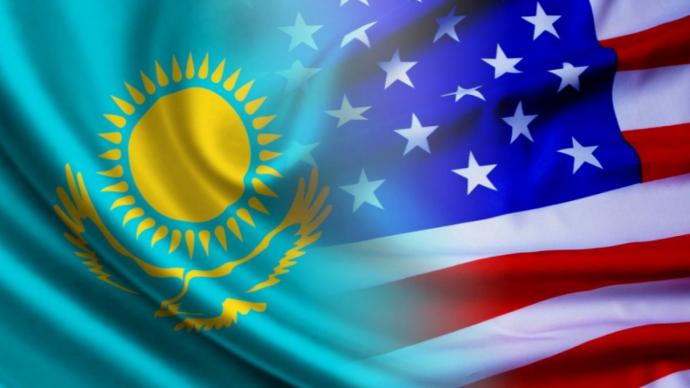 The United States of America, Kazakhstan, and Uzbekistan have announced the launch of the Central Asia Investment Partnership.
The document signed in Nur-Sultan with the United States International Development Finance Corporation («DFC») provides financing for the implementation of joint investment projects for at least $1 billion.
The Central Asia Investment Partnership will advance private sector led projects that exemplify international standards for quality infrastructure and promote inclusive, transparent, and sustainable investments. In doing so, partners will maximize the success and positive impact of the projects and mobilize additional private investment to the region.
The Central Asia Investment Partnership is an important step in advancing U.S. efforts to support economic growth and prosperity for Central Asia. Working through the C5+1 platform, the initiative will seek to take advantage of opportunities for increasing trade, development, and connectivity to make each country in Central Asia stronger and more prosperous.
The Chief Executive Officer of DFC Mr. Adam Boehler highlighted that «The United States was the first to recognize Kazakhstan's independence. I'm very proud of our partnership. Under the Central Asia Investment Partnership our goal is to drive jobs for people in Kazakhstan and increase income levels».
KAZAKH INVEST is working closely on investment projects with the American side over the past several years. In 2018, KAZAKH INVEST signed the investment memorandum with OPIC (predecessor of DFC). 2020 was intense in terms of structuring and presenting dozens of projects across various sectors to the project office of DFC. Creation of the Central Asia Investment Partnership is designed to facilitate implementation of the joint projects in such sectors as infrastructure, logistics, agribusiness, tourism, finance, and technology.
For reference:
The U.S. International Development Finance Corporation (DFC) was established through the merger of Overseas Private Investment Corporation (OPIC) and Development Credit Authority (a former division of USAID). DFC partners with the private sector to finance solutions to the most critical challenges facing the developing world today. DFC invests in various sectors globally, including energy, healthcare, infrastructure development, agriculture, innovation and financial services. DFC also provides financing for small businesses and women entrepreneurs in order to create jobs in the emerging markets.