KAZAKH INVEST presented Kazakhstan's investment potential at the Second Congress of Honorary Consuls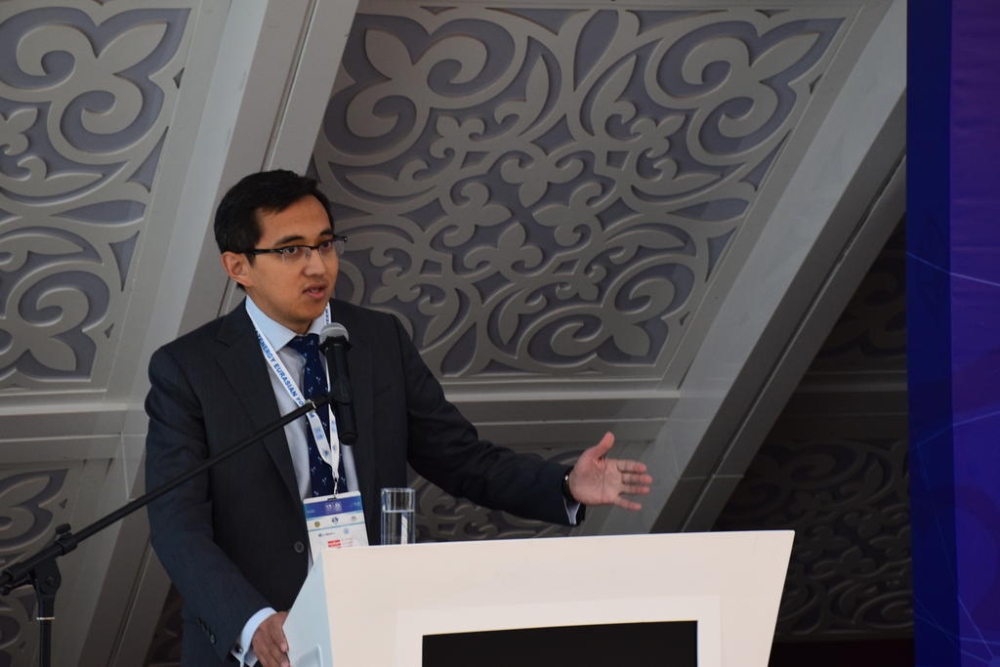 The Second Congress of Honorary Consuls was organised by the Society of Honorary Consuls, the Ministry of Foreign Affairs of the Republic of Kazakhstan with support of KAZAKH INVEST, KazEnergy and the World Federation of Consuls (FICAC). The event took place within the framework of KAZAKHSTAN ENERGY WEEK 2019 / XII Eurasian Forum KAZENERGY, hosted by the KAZENERGY Association with the support of the Government of the Republic of Kazakhstan.
The first day of the event with participation of the FICAC was dedicated to the consular issues. Discussions during the second day covered Kazakhstan's investment potential in the priority sectors of the economy, whereby KAZAKH INVEST presented measures of state support and investment opportunities in Kazakhstan.
"Kazakhstan offers a "soft infrastructure" for investors, including establishment of systematic work for clarifying Kazakhstan's legislation and procedures, transparency of decision-making and reduced administrative burden. We do everything possible to ensure smooth and clear implementation of investment projects in Kazakhstan", - said Almas Agibayev, the Managing Director of KAZAKH INVEST.
On 13 August this year, The Government of the Republic of Kazakhstan has approved a new organization of work with investors based on the single window principle as well as the new cooperation procedures for investment attraction. The mechanism is now based on three levels, namely external, central and regional.
"The external level for providing services to investors includes the foreign institutions of the Republic of Kazakhstan and foreign missions responsible for the implementation of the country's investment policy. KAZAKH INVEST was approved as the central front office for investors' support. At the regional level, specialized front offices will be providing services to investors on a single window principle. Such offices will include specialists from local executive bodies, public service centers, Atameken, Damu, migration, customs and tax authorities, as well as monopolists, notaries and translators.