Canadian Companies Intend to Expand Investment Cooperation with Kazakhstan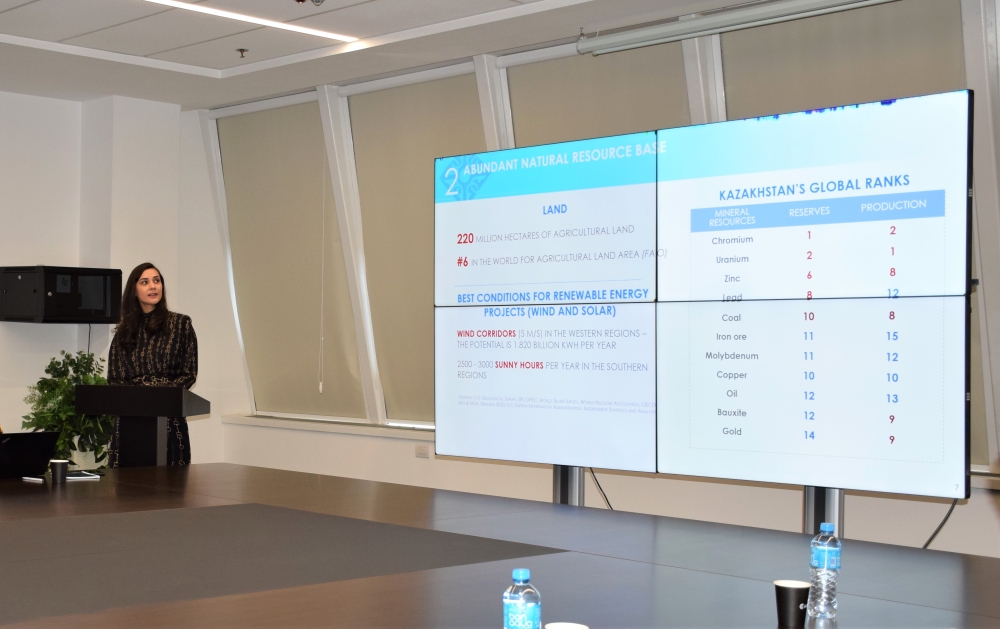 The Canadian delegation arrived in Kazakhstan to participate in the Fifth Anniversary Plenary Meeting of the Kazakhstan-Canadian Business Council (KCBC), which will be held on November 25 in Astana.
During the visit, there was a tour of the Astana International Financial Center and a presentation from representatives of "NC "KAZAKH INVEST" JSC, "QazTrade" JSC and the AIFC on the activities of companies.
KAZAKH INVEST project manager Diana Ablyakimova spoke about the activities of the national company, preferences provided by the Government of the Republic of Kazakhstan, prospects for expanding bilateral relations and invited Canadian companies to jointly develop projects in priority sectors of the economy of the Republic of Kazakhstan.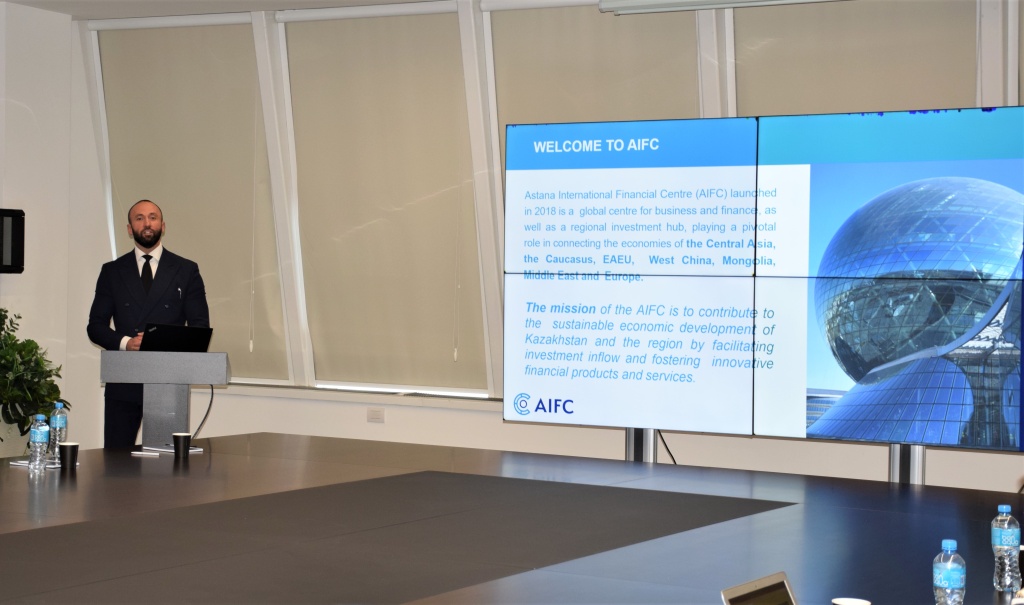 In turn, representatives of QazTrade Trade Policy Development Center JSC spoke about the main items of Kazakh exports, key areas of Kazakhstan's trade policy, measures to support exporters, noting the great potential for increasing trade with Canada.
At the same time, representatives of the Astana International Financial Center spoke about the advantages of registering a company on the basis of the AIFC, the activities of the financial center, and also invited Canadian companies to actively cooperate in the financial sector.
At the end of the presentation, bilateral meetings were held between representatives of the business communities of the two countries.