European Investment Bank Ready to Support Projects in Kazakhstan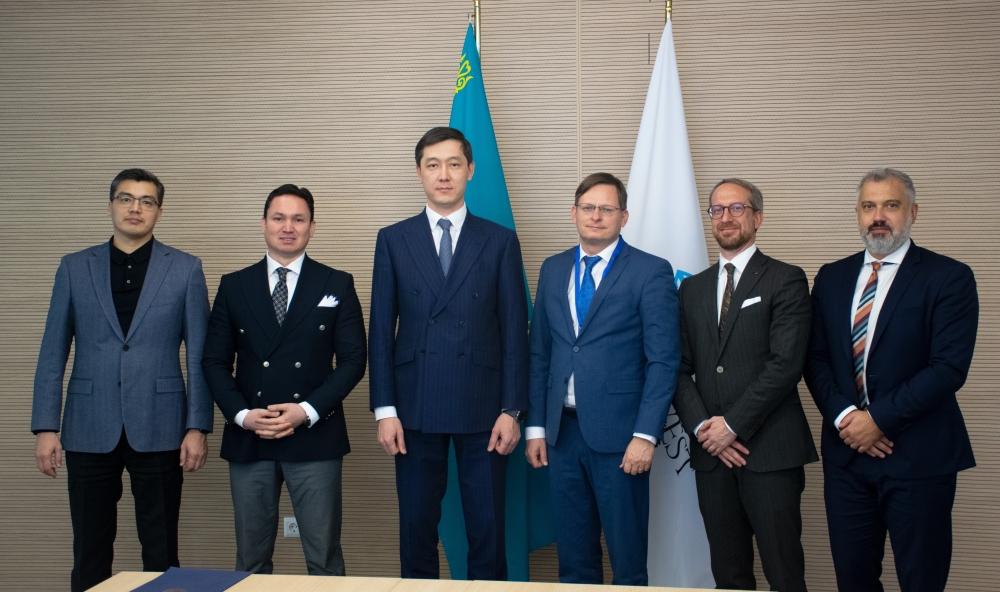 A meeting between Ardak Zebeshev, Chairman of the Investment Committee at the Ministry of Foreign Affairs of the Republic of Kazakhstan, and Edvardas Bumsteinas, Head of the Asia and Pacific Department at the European Investment Bank (EIB), took place on the platform of JSC "NC "KAZAKH INVEST." The parties discussed prospects for collaboration in the fields of transport and logistics, as well as initiatives in the area of renewable energy.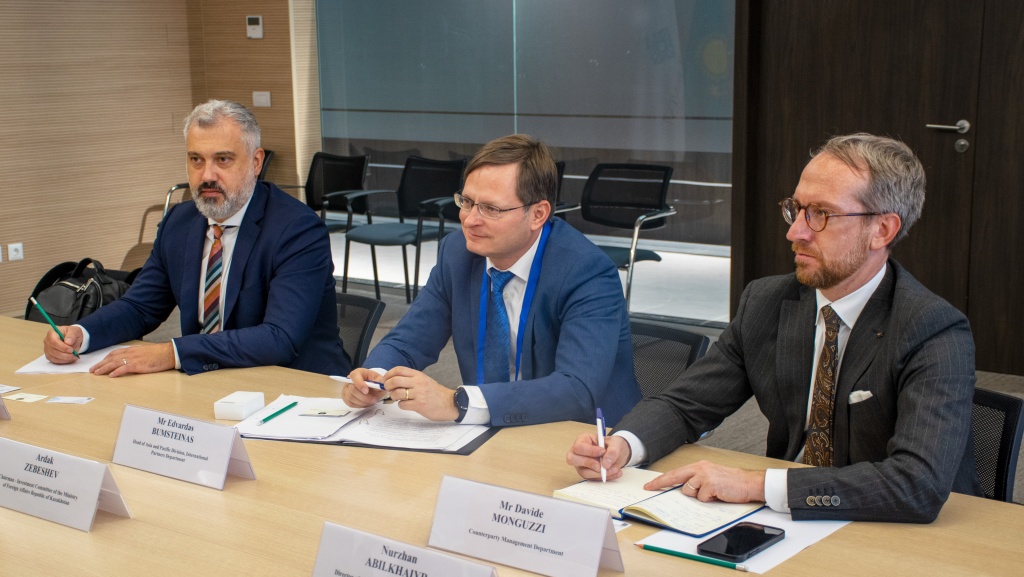 During the meeting, the prospects for financing projects in the field of renewable energy and power transmission lines were discussed. EIB expressed readiness to provide both technical and financial support for cooperation with European partners of the bank.
Edvardas Bumsteinas expressed interest in supporting projects for the development of transportation infrastructure in Kazakhstan. He emphasized the importance of the Trans-Caspian Transport Corridor (TCTC), which, in his opinion, will serve as an additional tool to strengthen regional infrastructure between Europe and Asia.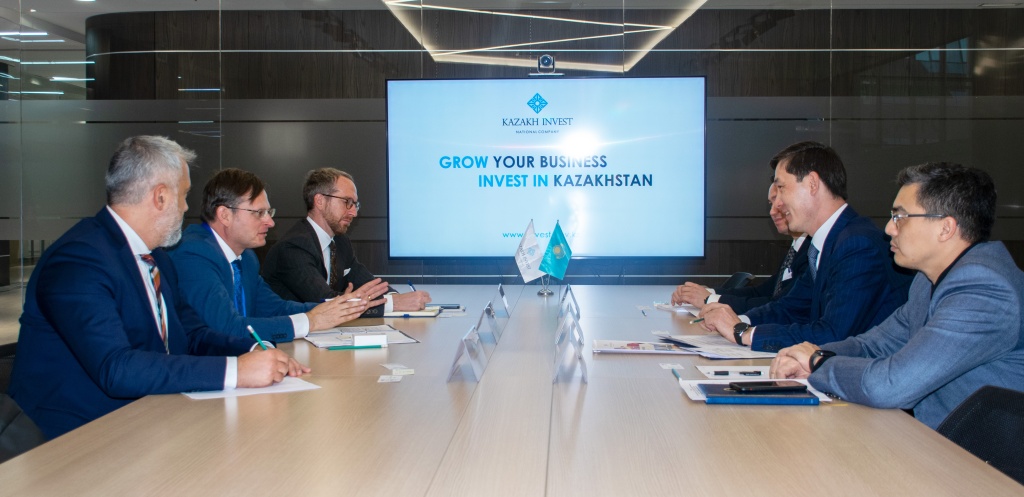 In turn, Ardak Zebeshev emphasized that the development of the transport corridor between the European Union and Asia is a priority direction for the country. He expressed confidence that the corridor will not only contribute to economic growth but also strengthen mutual understanding and cooperation between the regions. According to him, Kazakhstan pays great attention to the development of renewable energy. Leading companies in the field of power engineering and renewable sources, such as Eni (Italy), Total Eren (France), ACWA Power (Saudi Arabia), China Water Electric (China), Svevind (Germany-Sweden), and others, are already operating in Kazakhstan.
Strategic partnership with the European Investment Bank provides Kazakhstan with a unique opportunity to leverage the advanced experience of the European Union for the successful implementation of key projects.
At the end of the meeting, the parties expressed readiness for further collaboration.