Ben Driggs: We are Ready to Expand Cooperation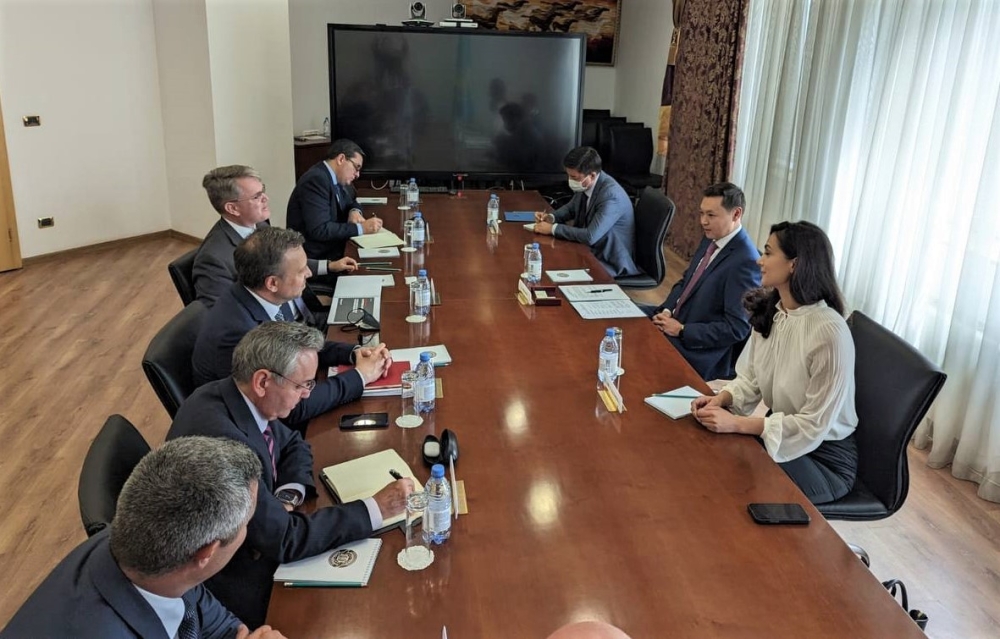 KAZAKH INVEST organized a two-day visit of Ben Driggs, President of Global High Growth Regions of Honeywell, to Kazakhstan, during which he announced plans of the company to expand cooperation with Kazakhstan. During the visit, the company's delegation held meetings with the Prime Minister of the Republic of Kazakhstan Alikhan Smailov, Deputy Minister of Foreign Affairs of the Republic of Kazakhstan Almas Aidarov, KAZAKH INVEST, as well as with the leadership of sectoral ministries and potential partners in the Republic of Kazakhstan.
Recently, on July 20 this year, with the assistance of KAZAKH INVEST, Honeywell production was launched in Kazakhstan, where APCS and ESD control cabinets (automated process control system and emergency protection) of SIL3 level (certified equipment with SIL marking of the third level) will be assembled.
During the meetings, Ben Driggs said that the launch of Honeywell production in Kazakhstan is an important milestone for expanding cooperation with Kazakhstan, as well as the first step towards expanding the company's presence in the country. Currently, Honeywell is considering implementing projects in Kazakhstan related to hydrocarbon capture and plastic recycling technologies, as well as the production of green jet and diesel fuel.
"For Honeywell, Kazakhstan is a regional hub and we are ready to expand cooperation in such areas as petrochemicals, digitalization, mining and smelting, as well as sustainable development. The plant, which was opened in Almaty, is the first step in this direction. This is a unique project in Kazakhstan, which will increase the number of jobs up to 150 units. Also, I would like to express my gratitude to KAZAKH INVEST for support in the implementation of this project," Ben Driggs said.
Reference:
Honeywell Corporation is engaged in the development of industrial technologies and is included in the list of 100 leading world companies compiled by Fortune magazine. The corporation serves customers around the world, offering services in such industries as the production of aerospace equipment, special materials, and control systems for industrial enterprises and buildings. Honeywell helps to implement advanced information technologies in aviation, manufacturing enterprises and buildings.