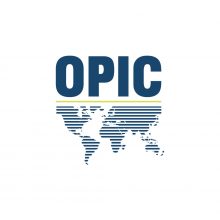 Overseas Private Investment Corporation Workshop
Kazakh Invest office, 2 Kunaev St., Nur-Sultan, Kazakhstan
On 15 May in Nur-Sultan city, the Overseas Private Investment Corporation (OPIC) will conduct a workshop dedicated to the discussions on the OPIC financial instruments available for businesses and financial institutions in Kazakhstan looking for project financing.
Tara Blake, Director of the Finance Department, will be the key speaker at the workshop. She has been with OPIC for over seventeen years, in both the Finance and Political Risk Insurance Departments. Her expertise is in healthcare, microfinance, agriculture, impact investments, infrastructure, PPPs, innovative structures, as well as regulatory and sovereign risk. While she has portfolio projects in all sectors and geographic regions, her main area of focus is Eastern Europe, the Caucuses and Central Asia.
***
The Overseas Private Investment Corporation (OPIC) is a self-sustaining U.S. Government agency that helps American businesses invest in emerging markets. Established in 1971, OPIC provides businesses with the tools to manage the risks associated with foreign direct investment, fosters economic development in emerging market countries, and advances U.S. foreign policy and national security priorities.
In 2018, OPIC President and Chief Executive Officer Ray W. Washburne signed a Memorandum of Cooperation with Kazakh Invest Chairman Saparbek Tuyakbayev to help support U.S. investment in Kazakhstan and improve collaboration between the countries.
Date and time: 4pm, 15 May 2019
For registration and more information, please contact Zhandos Temirgali z.temirgali@invest.gov.kz