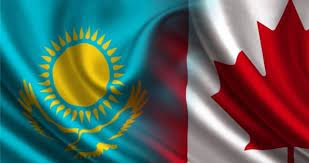 Kazakhstan-Canada Business Forum "New Horizons of Cooperation in Mining"
Toronto, Ontario, Canada
On March 5, 2023, in Toronto, on the sidelines of the PDAC-2023 conference will be held the Kazakhstan-Canada Business Forum "New Horizons of Cooperation in Mining".
The event is organized by the Embassy of the Republic of Kazakhstan in Canada, "NC "KAZAKH INVEST" JSC and Hatch.
During the event, speakers will highlight prospects of Kazakhstan's minerals market, new opportunities for investors, improvements in the local legislation as well as introduction of innovative technologies to the country's exploration sector.
Kazakhstan has the 6th largest reserves of natural resources in the world and the 10th largest total mineral production globally (excluding oil and gas). The country has 12% of the world's uranium resources. The Government of Kazakhstan invites foreign companies to explore more than 60 deposits of precious and non-ferrous metals for mutually beneficial projects.
Date and Time: March 5, 2023, 17:00 – 21:00
Venue: The International Hotel, The Ontario Room, 225 Front St W, M5V 2X3, Toronto, Ontario, Canada
To register, please write to e-mail d.ablyakimova@invest.gov.kz