The third solar power plant launched in Shymkent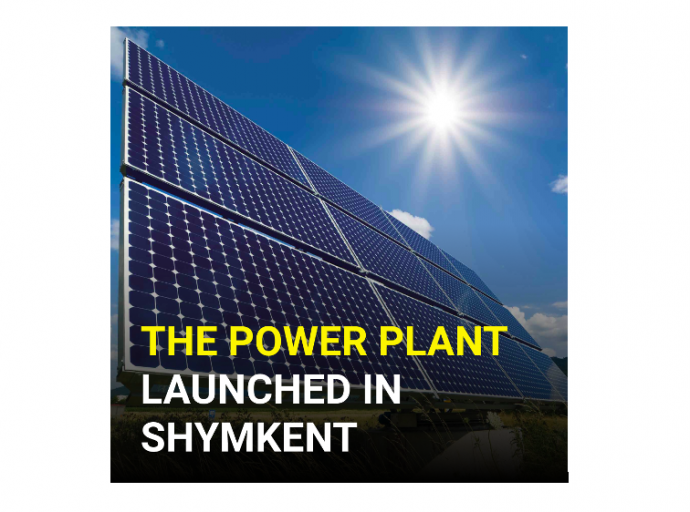 A solar power plant with a capacity of 20 MW has started operating in the Aikol residential area in Shymkent. The investment project was implemented with the support of the city authorities and JSC "NC" KAZAKH INVEST ".
This is the third solar powerhouse in the metropolis. The area of ​​the power plant is 50 hectares. A foreign investor has been attracted to the project. Its total cost is 6.2 billion tenges.
The project was completed and commissioned in December 2020. As a result, 15 people were provided with permanent jobs. The station can provide electricity to about 45 thousand residents.
Today the electricity generated by the solar power stations is distributed throughout the city through the substation of KEGOK JSC.
In general, work on the development of renewable energy sources in the city of Shymkent is carried out systematically by the concept for the transition of the Republic of Kazakhstan to a "green economy".
Thus, the Vodnye Resursy-Marketing enterprise installed geothermal pumping equipment at the Akbay-Karasu water intake facility worth about 230 million US dollars. As a result, the company's costs for electricity consumption decreased by five times. Besides, solar panels with a capacity of 200 kW per hour are installed in this water intake structure.
At the same time, a small hydroelectric power plant with a capacity of 2 thousand kilowatts of electricity per hour and a biogas plant with a capacity of 400 kilowatts of electricity per hour were launched in the sewage treatment plant to produce gas and electricity. As a result, the volume of electricity consumption decreased by 88 percent, and the wastewater treatment capacity increased from 100 thousand m3 to 150 thousand m3 per day. Also, 67.3 million tenges were saved during the year.