Investment attraction issues at the regional level discussed in Nur-Sultan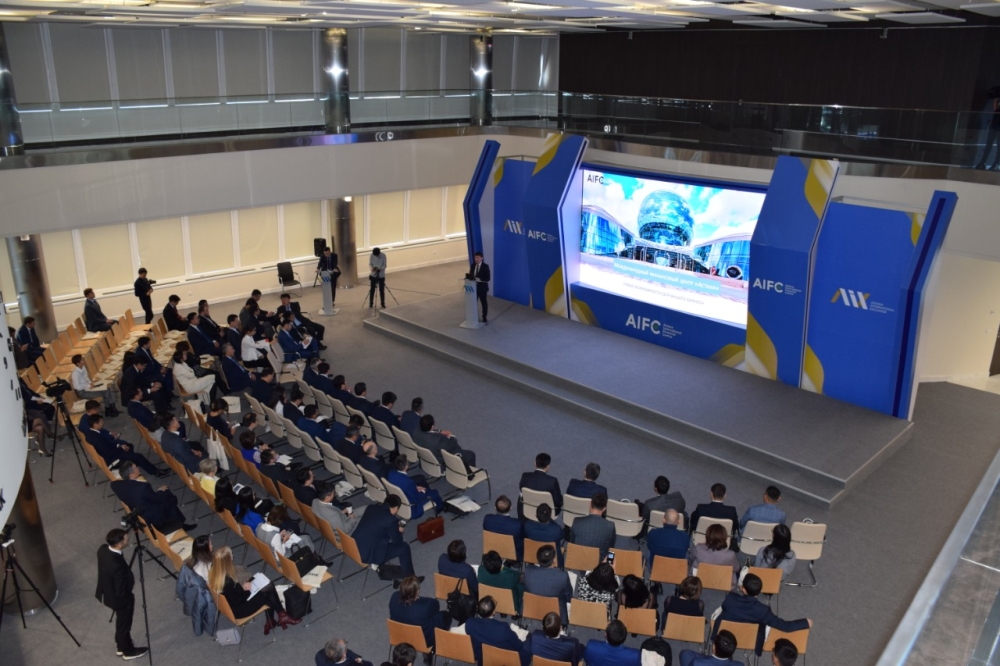 Issues of attracting investment at the regional level were discussed in the framework of the seminar at the AIFC site in Nur-Sultan. The event, organized by the Astana International Financial Center with the support of KAZAKH INVEST was attended by Deputy Akims of regions and cities of Nur-Sultan, Almaty and Shymkent, Vice-Ministers of central government bodies, Heads of departments and investment experts in regions, Heads of structural units of central government bodies and competent organizations as well as representatives of regional companies to attract investment.
Yermek Kosherbayev, Deputy Minister of Foreign Affairs of the Republic of Kazakhstan, spoke about the created Three-Level System for attracting investments at the external, central and regional levels and jointly developed with KAZAKH INVEST "Investor's Map" which will help to determine the investor's expectations, as well as to find topical issues which he may encounter in the course of his activities.
Yermek Kosherbayev noted that for the effective instructions of the Policymakers and the National Investment Strategy, it is important to make work at the regional level. "In the system of attracting investments, which has been created to date, a key place is given to work at the regional level. It is necessary to ensure effective work at all stages of working with investors, then all integrated efforts will bring the desired result" - said the Speaker.
Ulbosyn Sarybaeva, Managing Director and the Director of the Department for Interaction with Regions, made a presentation on the role of the national company in making investment proposals, promotion and support of investment projects, as well as on the company's service support, consulting and legal support for investors.
"Attracting investment in the country is a large-scale and multi-level process where central and local government agencies, financial institutions and business are involved. Not only the investment climate and environment, but even socio-economic indicators in the state depend on how actions are well-coordinated and business processes are streamlined, since investments are not only new companies, but also new job opportunities and the growth of job skills for local personnel, creating access to better goods and services" - noted the Speaker.
The main goal of this seminar was to train the people concerned in attracting investments as well as to increase the interaction between government agencies and providers which render services to investors on One-Stop principle.
The seminar participants got acquainted with the AIFC activities, and also gained practical knowledge and skills in preparation of investment projects.