Prospects for cooperation between Kazakh Invest and the UAE International Investors Council discussed in Astana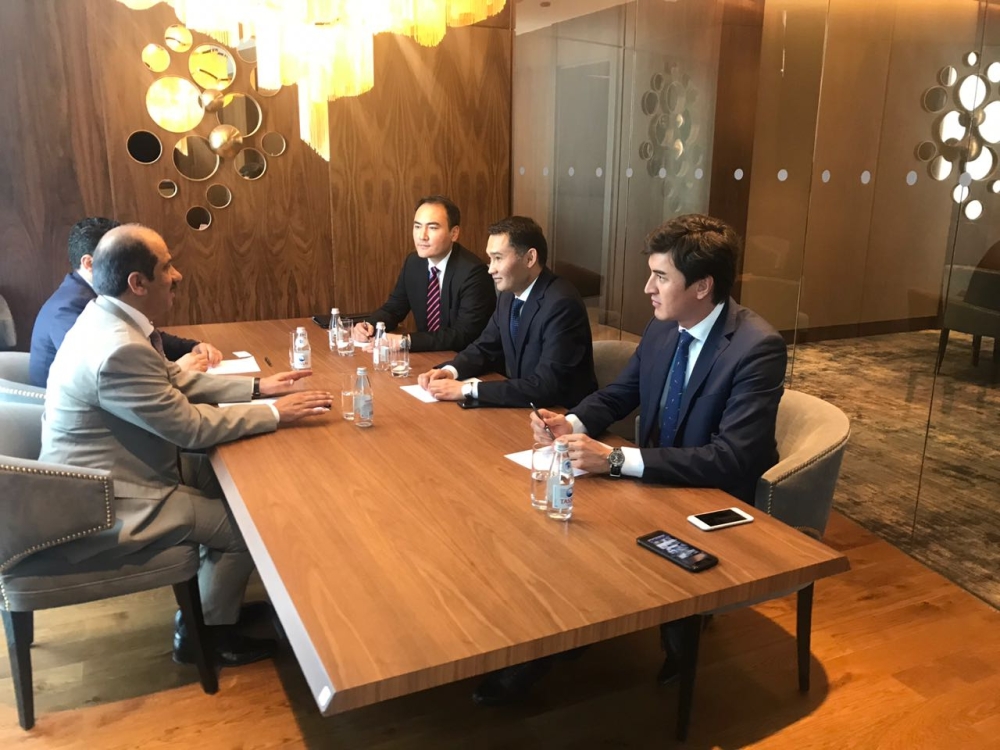 In Astana within the framework of the Kazakhstan Global Investment Roundtable-2018, representatives of the National Company "Kazakh Invest" held a meeting with the delegation of Arab entrepreneurs under the leadership of the Secretary General of the UAE International Investors Council Jamal Saif Al Jarwan.
At the meeting, prospects for cooperation and implementation of new investment projects of Arab business in priority sectors of the Kazakh economy were discussed.
"Your country has been and remains a strategic partner for the UAE in the Central Asian region, and we are paying great attention to the development of the economy in Kazakhstan and to the prospects that it opens for the Arab business," Jamal Saif Al Jarwan, the head of the UAE delegation, said.
The parties exchanged views on the current joint business projects, and the Kazakh side presented the most promising projects in such priority sectors of the economy as agriculture, food industry, engineering and tourism.
Chairman of Kazakh Invest Saparbek Tuyakbaev emphasized that Kazakhstan adheres to the principles of openness, protection and full support of international investors working in the country.
"The state privatization program opens up even more unique opportunities for your country's business in Kazakhstan. In addition, we are ready to provide all-round assistance and support to companies from the friendly UAE on an ongoing basis," Tuyakbaev mentioned.
In the end, the parties signed a memorandum of cooperation between Kazakh Invest and the UAE International Investors Council.