Turkish investors intend to produce pesticides in Kazakhstan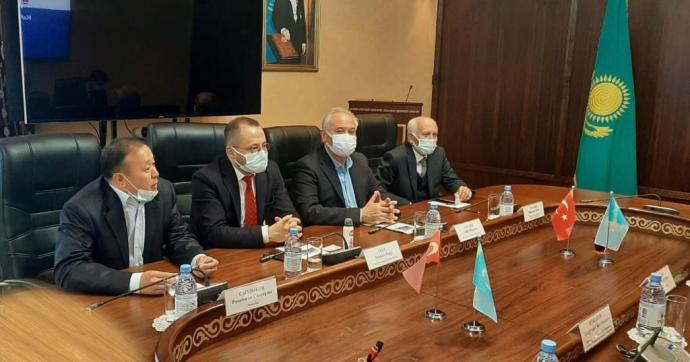 The Turkish company Koruma group plans to implement a project for the production of pesticides in the Kostanay region. Investors reported this during a visit to Kazakhstan, organized by the Embassy of the Republic of Kazakhstan in Turkey and "KAZAKH INVEST" NC" JSC.
As part of the working trip, foreign businessmen held about 10 meetings with the leadership of the region, large local suppliers, and distributors of pesticides.
"The company has no goal to sell its product, they are planning to invest in the construction of a new production facility. The priority is to create a joint venture with Kazakhstani business. The company has already selected 4 potential partners. The offer is very good, as our area is agricultural. Last year alone, farmers consumed 5200 tons of pesticides. These indicators are growing every year ", - noted the regional director of "KAZAKH INVEST" NC" JSC in the Kostanay region Ablai Moldagulov.
To date, the company has presented several investment sites for the implementation of the project. One of the most promising is the Kostanay Industrial Zone.
"At the initial stage, it is planned to work together to identify the most popular types of plant protection products, after which work will continue on the registration of drugs (manufactured by Koruma) with the participation of a local partner. Taking into account the duration of the registration procedures, in parallel, measures will be taken to build production facilities, " added Ablai Moldagulov.
Investors intend to fully implement the project in a year and a half. It should be noted that in addition to technological solutions, the Turkish company expressed its readiness to organize professional training of local specialists at its enterprises and training centers.