Regional Front Office for Investors' Service opened in Shymkent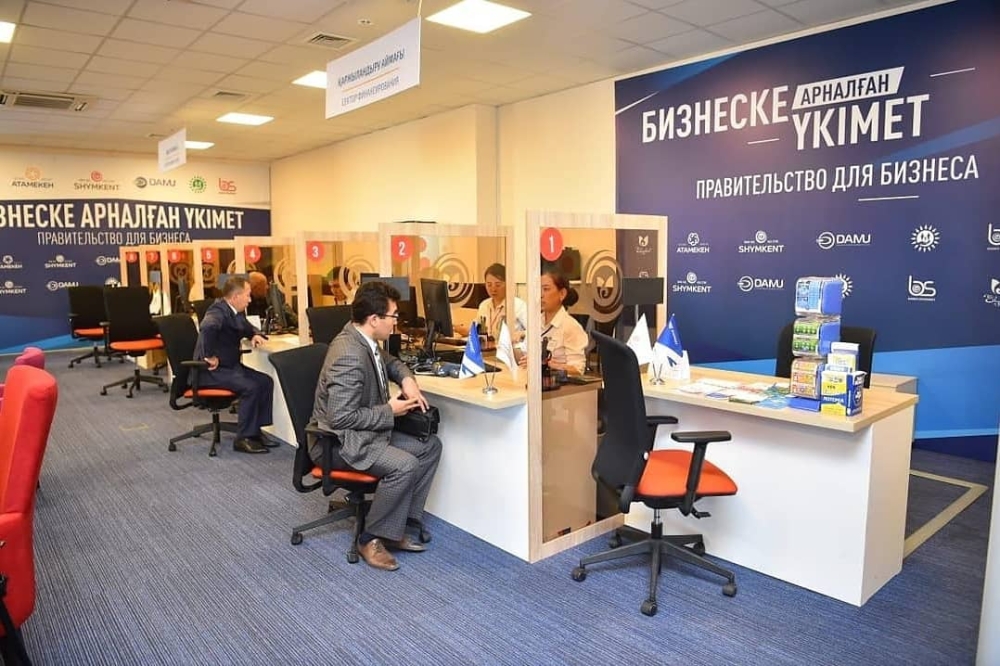 The Investors' Service Front Office based on "one-stop shop" principle started its activities in Shymkent Shared Center for Business Development. It was organized as part of the Governmental Order to open the Investors' Special Front Offices all over the country.
A day earlier, the Akim of Shymkent Yerlan Aytakhanov got acquainted with the Center's activity. He noted that the Front Office is becoming an effective venue for the business community. The Head of the Metropolis emphasized that investors are primarily interested in the investment opportunities of the city and instructed to transfer the services provided in a simplified format.
"One-stop shop" should become not just another form and method of attracting investments, but a different and completely new mechanism for working with investors. It is designed to ensure the availability of information and transparency of procedures in the country, investor support at all stages of the investment project, timely resolution of emerging issues, a single point of contact between investors and the state. On the whole, "one-stop shop" provides investors not only with comfortable conditions for obtaining the public services, but also availability and transparency of procedures, effective interaction with Government authorities" said Igor Kopaylov, Director of the regional office of KAZAKH INVEST in Shymkent.
The Front Office will house specialists from local executive agencies, public service centers, the Regional Chambers of Entrepreneurs Atameken, Damu Entrepreneurship Fund, socio-entrepreneurial corporations (SEC), migration, customs and tax authorities, as well as monopolists, public notaries and translators.
At this point the investors and entrepreneurs will be served in nine directions. The list of services includes the provision of public services, project support, marketing and accounting services, public procurement consultations, CT KZ certification, assistance from financial institutions and development institutes, protection of the rights and legitimate interests of business, as well as assistance in solving migration, customs and tax problems .
It is worth noting that today across Shymkent there are 8 projects for a total amount of $ 500 million available in the KAZAKH INVEST Monitoring System. Of these, 4 projects in the field of metallurgy, renewable energy, education and medicine are under implementation. Other projects in the energy, renewable energy, construction materials and medicine sectors are under development.