Kazakhstan-U.S. relations are based on mutual understanding and friendship - Nazarbayev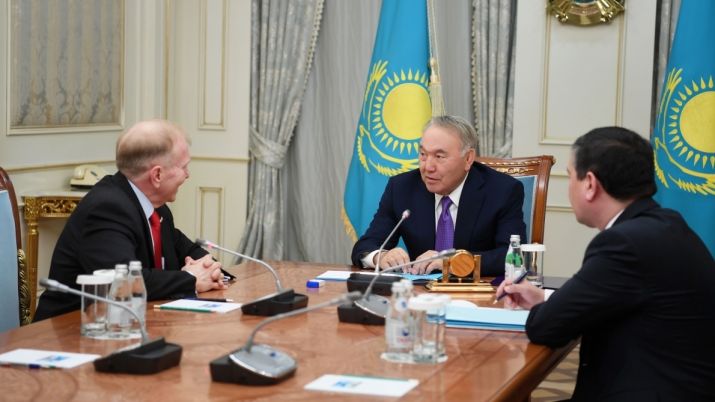 First President of Kazakhstan Nursultan Nazarbayev met with the Ambassador of the United States of America to Kazakhstan William Moser.

Nazarbayev congratulated Mr. Moser on the beginning of his diplomatic mission in Kazakhstan, wishing him success and achievements in the responsible post.

"Over all these years, we have built relations with the United States based on mutual understanding and friendship. Large investments from the USA came to Kazakhstan. 420 joint ventures are operating. My visit to Washington last year, during which negotiations with President Trump and meetings with businessmen took place, created conditions for the further development of our cooperation, "said the First President of Kazakhstan.

In turn, William Moser noted the impressive results achieved in a relatively short time in the construction and positioning of the country's capital, Nur-Sultan.

The U.S. Ambassador also conveyed a letter of Donald Trump to Nursultan Nazarbayev, in which the U.S. President expresses support to his decision to invoke constitutional procedure for an orderly transition of power.

"I received a letter from President Trump. We have good relations with Donald Trump.I am ready to maintain such contacts. I am sure that the policy of such cooperation will be continued, "concluded Nursultan Nazarbayev.
Source: kazpravda.kz