Government has Considered and Approved Draft of the Concept of the Investment Policy of the Republic of Kazakhstan until 2026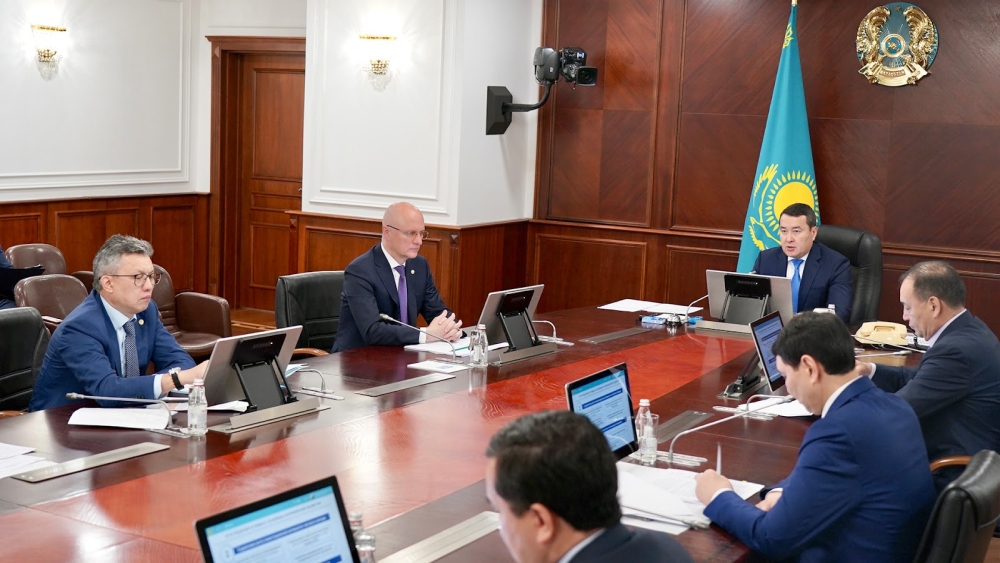 First Vice-Minister of National Economy Timur Zhaksylykov spoke about the main target indicators provided by the Concept.
The document for bringing the level of investment in fixed capital up to 25.1% of GDP and increasing the inflow of foreign direct investment up to $25.5 billion as early as 2026.
According to T. Zhaksylykov, to achieve these goals, the Concept provides for a set of measures to revise the policy of attracting investment, taking into account new trends, allowing changing the structure of investment towards the competitive production of goods with high benefit.
"The main vision of investment development is a balanced approach to investment attraction, taking into account the contribution of each industry to economic development. The key driver of competitiveness will be the manufacturing industry," said the First Vice Minister.
The emphasis here is on the growth of labour productivity, increasing the volume and complexity of exports, the development of new productions of higher redistribution, and gradual localization of production.
Deputy Foreign Minister Almas Aidarov also reported on efforts to attract foreign investment. Akims of Shymkent Murat Aitenov and Ermek Marzhikpaev of Akmola Region told about investment environment in the regions.
As the Prime Minister pointed out, the new Concept of investment policy was developed in accordance with the instruction of the Head of the state and will actively contribute to growth of investments in the economy of Kazakhstan.
In general, Kazakhstan has managed to reach the pre-pandemic level of investment growth. So far, 5 months of this year the volume of investments in fixed assets grew by 2.5% and amounted to 4.1 trillion tenge. Akmola region, the cities of Shymkent and Almaty showed high dynamics of investment growth. Significant decrease in investment volumes was shown by Turkestan and Karaganda regions.
Alikhan Smailov stressed that Kazakhstan is attractive for foreign direct investment and maintains its position as a leader in the inflow of foreign investment in the Central Asian region.
"In order to strengthen this position in the current environment, we need to be proactive in the struggle for foreign investments and create the most optimal conditions for investors. We should expand sources of financing of investment projects in non-commodity sectors of the economy. Presented today, the Concept of investment policy must ensure the launch of a new investment cycle, which will be a driver of economic development and growth of the population's well-being, "- said the Head of Government.
As a result of discussion, the Government approved the draft of the Concept of the investment policy of the Republic of Kazakhstan until 2026
Prime Minister of the Republic of Kazakhstan instructed the central government agencies and akimats to ensure quality and timely execution of activities of the Investment Policy Concept.
Source: primeminister.kz