An Innovative Greenhouse Complex will appear in the North of Kazakhstan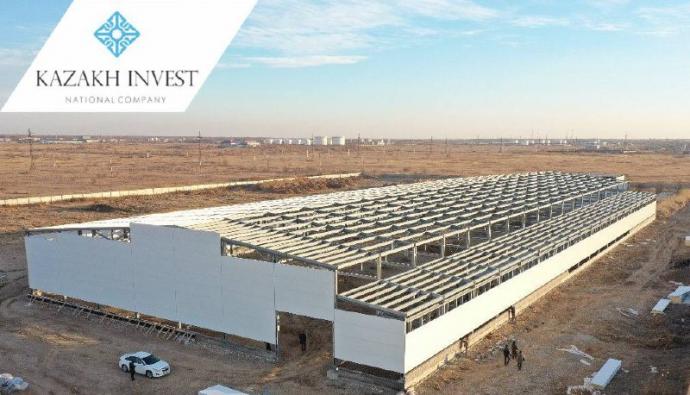 An innovative project for growing herbs is being implemented by a domestic investor Green Smart Farm with the support of "NC "KAZAKH INVEST" JSC. The greenhouse complex with a total cost of 3.4 billion tenge will lead to the creation of about 50 permanent jobs. The annual capacity at the first stage will be about 2,200 tons of herbs.
To date, the company has already started construction and installation work. It is planned that the infrastructure will be built within the framework of the "Business Roadmap – 2025" program with the support of local authorities.
"Before finally deciding to invest in this project, we carried out a lot of analytical work, as a result of which it was decided to"enter"the North Kazakhstan region. In this region there is a great demand for all types of herbs, especially in winter, food prices are correspondingly higher and generally all these products are imported from the southern regions", - says Semyon Pak, director of Green Smart Farm LLP.
The implementation of the project is planned in 2 phases. As part of the next stage, the businessman plans to increase the production capacity to 4 thousand tons of herbs per year. In addition, it is planned to organize the export of products to Russia.
"All technological equipment is imported from South Korea. We held several meetings with South Korean partners. In case of successful launch of this project, the Kazakh company will have an excellent opportunity to plan other joint projects with foreign partners. All types of herbs will be grown in this greenhouse, including lettuce, arugula, dill, parsley, celery, basil, iceberg, etc.", - noted the regional director of "NC "KAZAKH INVEST" JSC in North Kazakhstan region Daniyar Shalabayev.
Today, in every region of Kazakhstan there are a number of idle industrial bases, on the territory of which business representatives have the opportunity to implement investment projects.
So, as part of the implementation of projects, "NC "KAZAKH INVEST" JSC provides a full range of necessary services for investors, in particular, in obtaining appropriate government support measures, as well as in negotiating with interested companies and government agencies and other.