KAZAKH INVEST signed a Memorandum of Understanding with the American corporation Honeywell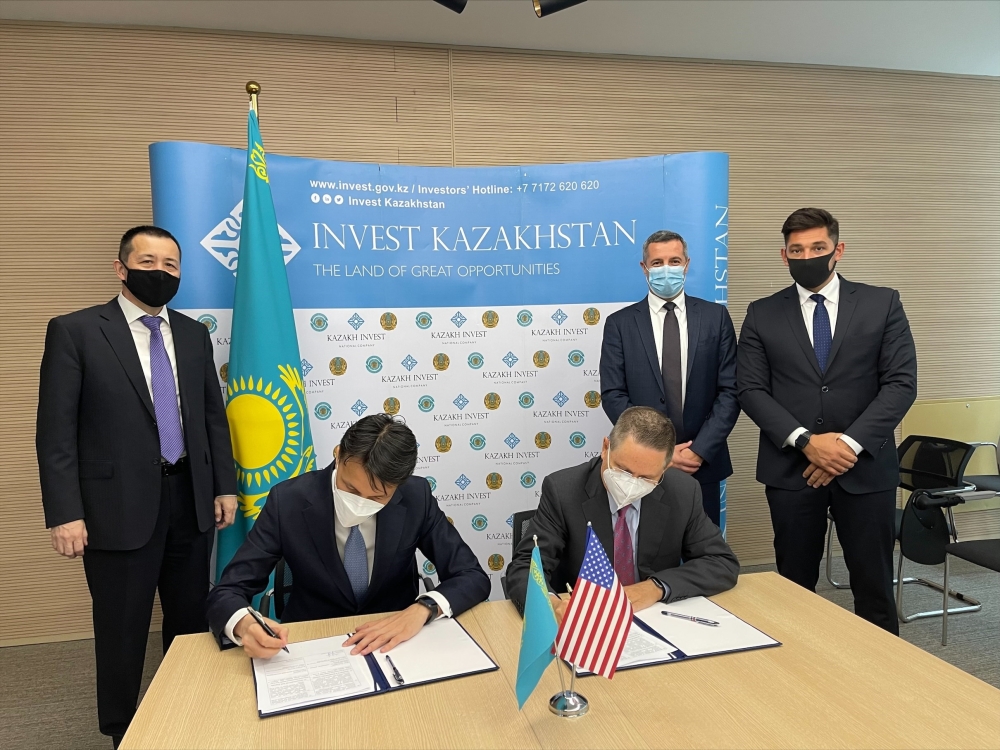 Prospects for the implementation of projects in the field of mechanical engineering, oil and gas and aerospace were discussed during the visit of the delegation of the American corporation Honeywell to Kazakhstan. As part of the working trip, Norm Gilsdorf, Honeywell Vice President for Global High Growth Regions, met with Meirzhan Yusupov, Chairman of the Management Board of KAZAKH INVEST NC JSC. Thus, during the meeting with the management of Honeywell, the company noted interest in localization of potential projects in different industries to support the long-term growth and development of Kazakhstan's economy.
"For over 40 years we have been supporting Kazakhstan businesses with technology in various areas - from gas production and processing, oil transportation, to deep processing, industrial automation, safety and security, energy management, and energy efficiency. We will continue our work on the implementation of our localization strategy in Kazakhstan, and the new frameworks will provide a new foundation for cooperation on the digital transformation of Kazakhstan's critical industries," said Norm Gilsdorf.
In Kazakhstan, Honeywell has completed many projects at large international and local enterprises. Currently, the company has offices and representatives in Nur-Sultan, Almaty, Atyrau and Aksai. Honeywell training centers operate in Almaty and Atyrau to train and enhance practical skills in the industrial automation for both students, based on the Kazakh British Technical University and Almaty University of Power Engineering and Telecommunications, and local engineers.
"Honeywell has a strong presence in the oil and gas sector of our economy and has become our close partner in automation and artificial intelligence on a number of oil upstream and downstream projects. Considering your positive experience of doing business in Kazakhstan and the growing potential in the post-pandemic period, we see great prospects for further localization of technology. The demand we have for highly innovative equipment to support the domestic oil and gas industry is perfectly aligned to the portfolio of a global technology leader like Honeywell," said Meirzhan Yusupov, Chairman of KAZAKH INVEST NC JSC.
Following the meeting, Meirzhan Yusupov and Norm Gilsdorf signed a Memorandum of Understanding. Within the framework of the document, the parties plan to support initiatives on the implementation of investment projects, as well as inform each other about new promising areas of mutual cooperation. In addition, a number of meetings were held by Kazakhstani companies such as AIFC, KazTransOil, KazMunayGas and KazTransGas.