Italian companies are interested in projects in the field of agroindustrial complex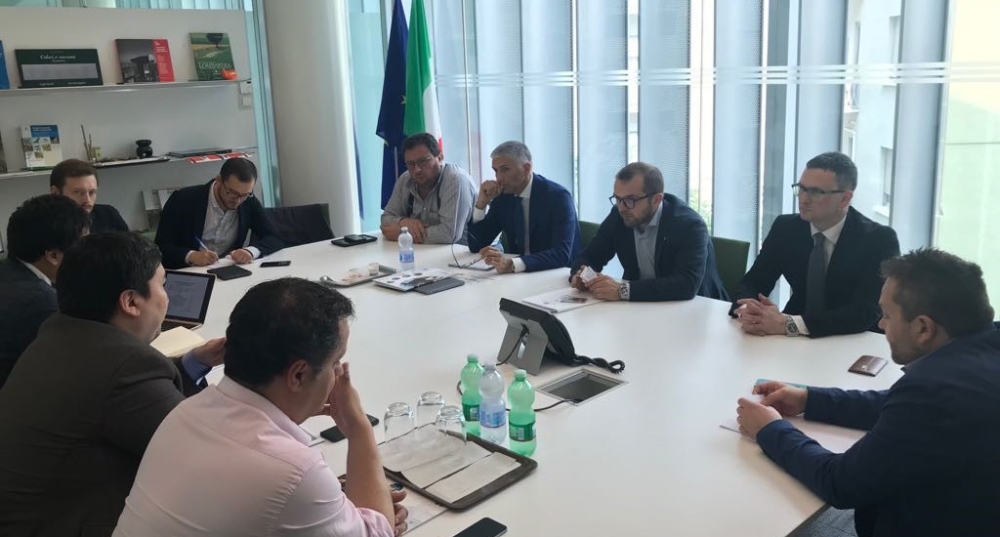 Kazakh Invest representatives presented Kazakhstan investment opportunities during the meetings with the leadership of more than 20 major Italian companies and government agencies in Italy. Italian companies expressed interest in implementing joint projects in the areas of agribusiness, energy and recycling of solid domestic waste.
The issue of construction of the plant for the production of pasta in the Kostanay oblast was discussed During the meeting with the Bonifiche Ferraresi company. It is planned that these products will be produced on the basis of Italian technologies fr om local raw materials and will be mainly export-oriented.
The issues of cooperation in the agro-industrial complex were also considered during the meetings with the President of the Association of Italian Food Processors Mario Gelati and the representative of the Chamber of Commerce of the Tuscany Region, Nadia Crivelli.
In addition, the Chamber of Entrepreneurs of Milan has expressed interest in the implementation of projects for the construction of greenhouses for the production of fruit and vegetable products.
At the meeting with the leadership of the Ministry of Agriculture of the Region of Lombardy (Milan), Kazakh Invest presented investment opportunities in Kazakhstan and the agreement was reached to review projects for the processing of milk and fruit and vegetable products.
The delegation of Kazakh Invest also visited the plant for the production of combined cycle turbines in the Liguria Region and the plant for the processing of domestic waste in the Region of Lombardy. At the meetings with these companies, the number of projects on modernization and creation of new energy-generating capacities and waste processing in Kazakhstan were discussed.
In Milan, the meeting was held with the Italian company ENI, wh ere the implementation of the project to build a 50-MW wind farm in the Aktobe oblast was discussed.
It should be noted that Kazakh Invest is also working on the terms for financing projects involving Italian companies, the Italian State Export Credit Agency SACE and the Italian state creditor CDP.