Investment opportunities of Kazakhstan were presented in Germany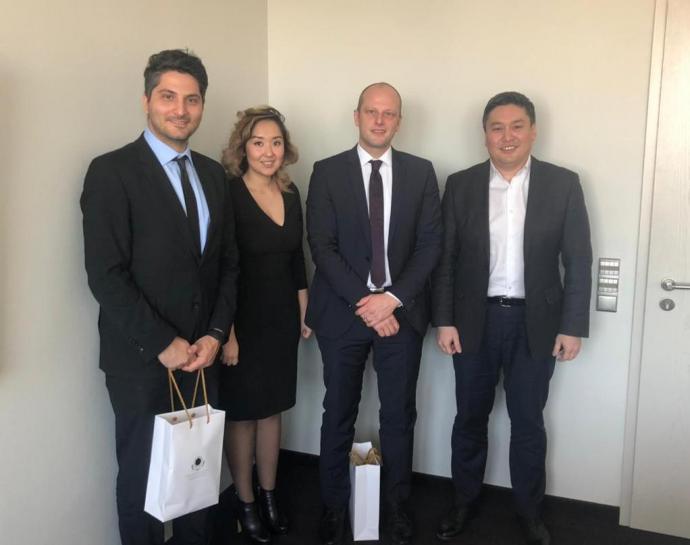 A conference devoted to investment opportunities of Kazakhstan and partnership of Kazakhstan and Eurasian Economic Union with EU, was held in Frankfurt am Main. Wolfgang Clement, the former Prime Minister of Germany, was among the guests of honor.
In the course of conference, the participants were informed about social and economic reforms led in Kazakhstan; a presentation of investment opportunities was given for German businessmen. According to the results of the conference, meetings with representatives of German business community, who showed interest in cooperation with Kazakhstan, took place.
Besides, within the framework of the visit, delegation of Kazakh Invest, headed by Managing Director Dzhandos Nurlanov, conducted more than 10 meetings with large German businessmen for discussion of current projects and prospects for further cooperation.
So, Michael Jasinski, Head of Sinalco development department told about the production plans of the oldest European brand of non-alcoholic beverage in Kazakhstan. Sinalco is a popular brand of non-alcoholic beverage. The products were first sold in 1902, and now they are sold in more than 200 countries.
In the course of the meeting with Vice President of EVONIK Dr. Arne Hopp, the parties discussed the opportunity of project implementation in Kazakhstan. Evonik Industries AG is German transnational corporation with a turnover of 3.9 billion Euros, 60% of which are transactions outside Germany. Evonik Industries combines sectors of chemical products production, energy and real estate management.
Also meetings with the leadership of WABCO and FB Waste Recycling German companies on the implementation of Public Private Partnership projects for the processing of the municipal solid waste and restructuring of existing wastewater treatment facilities in Kazakhstan using the latest technologies took place.