Investment and Trade Opportunities of Kazakhstan Presented to the Brazilian Business Community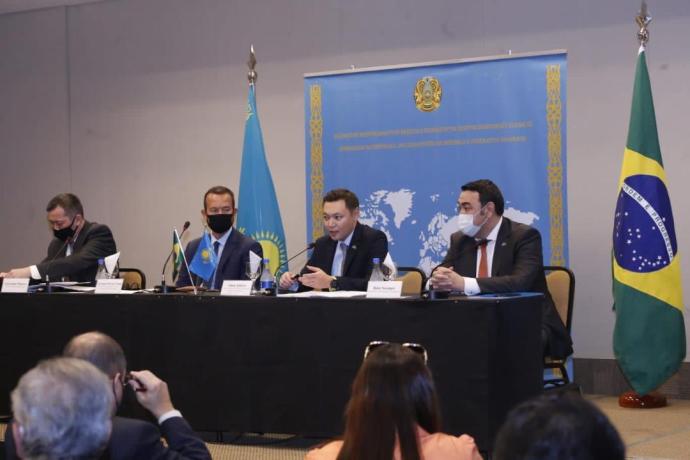 Brasilia, November 24, 2021 - within the framework of the working visit of the Deputy Minister of Foreign Affairs of the Republic of Kazakhstan Almas Aidarov to the Federative Republic of Brazil, a presentation of investment and trade opportunities of Kazakhstan for local business was held with the participation of the representative of the "NC "KAZAKH INVEST" JSC Galymzhan Mataev and the President of the Trade and Industrial Chambers "Brazil-Kazakhstan" Cassiano Pereira Viana.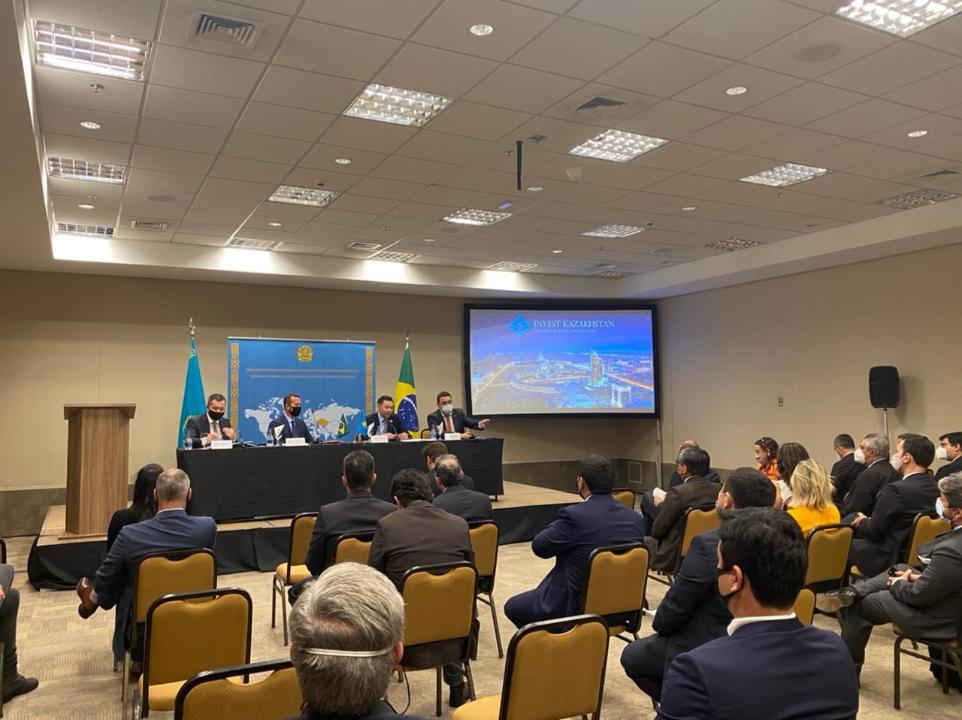 Opening the event, Ambassador of Kazakhstan Bolat Nussupov acquainted the audience with the current state and prospects of economic interaction between Kazakhstan and Brazil, focusing on the existing interest in cooperation in the mining industry and the agro-industrial complex.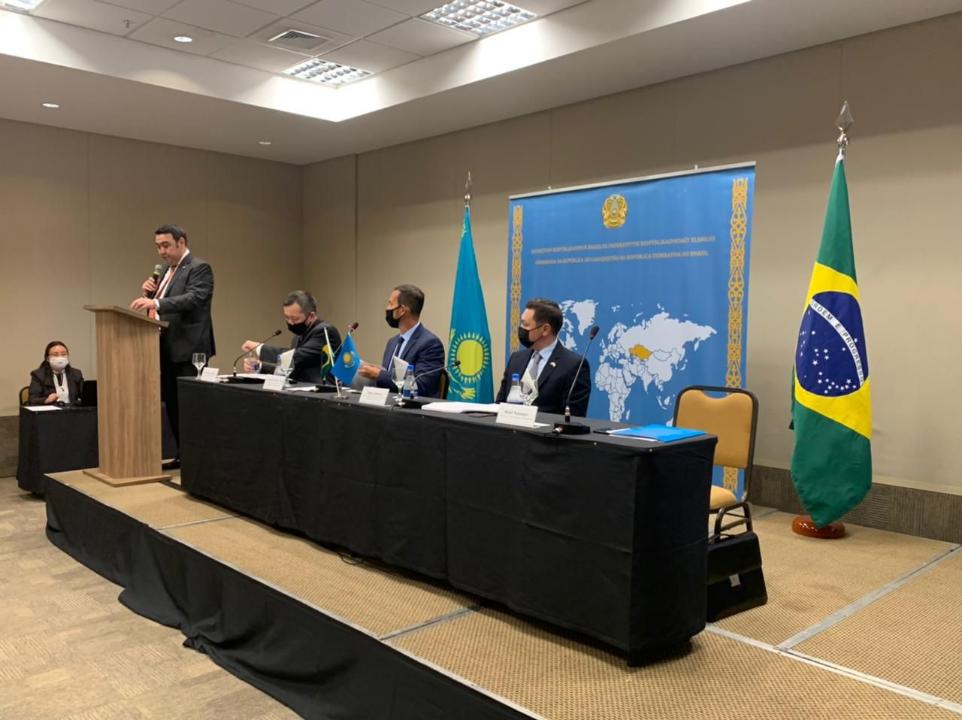 In turn, Deputy Minister of Foreign Affairs of the Republic of Kazakhstan Almas Aidarov elaborated on the trade, economic and investment potential of Kazakhstan, as well as government measures to deepen and expand bilateral cooperation, in particular within the framework of the Kazakh-Brazilian Business Committee established this year under the co-chairmanship The Kazakhstan Center for Industry and Export "QazIndustry" and the National Industrial Confederation of Brazil (CNI) and the Interdepartmental Working Group on Trade and Economy.
During the event, the representative of the "NC "KAZAKH INVEST" JSC Galymzhan Mataev spoke in detail about the investment policy of Kazakhstan, measures taken to improve the investment climate and new support tools for potential investors, and also presented investment proposals for Brazilian companies.
At the end of the event, President of the Brazil-Kazakhstan Chamber of Commerce and Industry Cassiano Pereira Viana dwelled on bilateral trade in recent years, presented the trade and transit potential of our country, as well as promising commodity groups of Kazakhstanі products for export to the local market.
The event was attended by representatives of more than 30 Brazilian companies operating in such sectors of the economy as mining, energy, agriculture and industrial production.
On the sidelines of the event, a bilateral meeting between Almas Aіdarov and the leadership of the leading Brazilian company in the field of industrial electrical equipment WEG also took place. The parties discussed the company's activities in Kazakhstan, as well as the possibility of its expansion, in particular by launching a service hub and localizing an electrical equipment manufacturing plant.
Almas Aidarov also negotiated with the candidate for the Honorary Consul of the Republic of Kazakhstan in the economic center of South America - the state of São Paulo Graziano Messana, who is the General Director of GM Venture, which manages assets of more than 50 companies. During the meeting, appropriate guidelines were given for the implementation of investment and trade projects in the Republic of Kazakhstan.