Indorama Corporation Plans to Open a Representative Office in Kazakhstan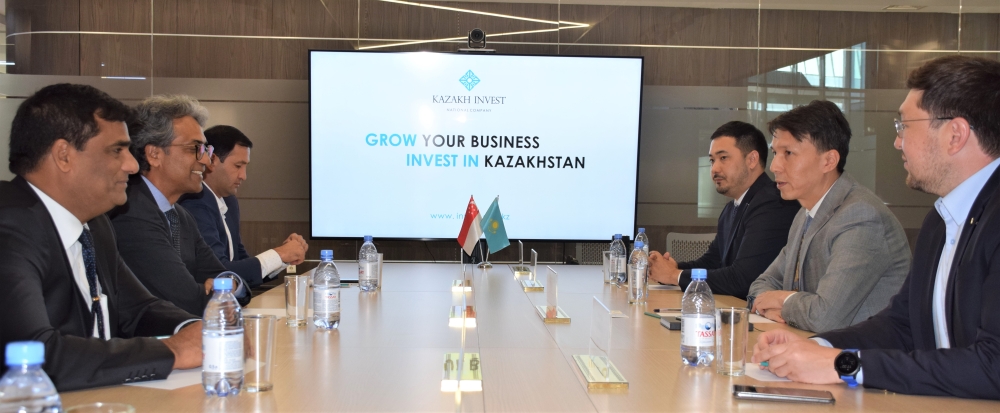 On August 31, 2022, with the support of KAZAKH INVEST, a Singaporean company Indorama Corporation visited Kazakhstan. Indorama Corporation is one of the leading chemical holdings in Asia, producing nitrogen and phosphate fertilizers, as well as polyethylene, polypropylene, polyester, textiles, cotton fiber and medical gloves.
During the visit, representatives of Indorama met with heads of state bodies and entities of the quasi-public sector. During the meetings, the issues of the implementation of the company's projects were discussed. Indorama plans to launch production of phosphate fertilizers in Kazakhstan. The project is planned to be implemented in three stages from 2022 to 2031.
At the first stage of the project, it is planned to establish the extraction of phosphorite ore and the production of simple superphosphate. The amount of investments in the first stage will be about $100 million. If successfully implemented, the volume of investments in the second and third stages may exceed $1 billion. It is planned that more than 1,300 jobs will be created during the implementation of the three stages.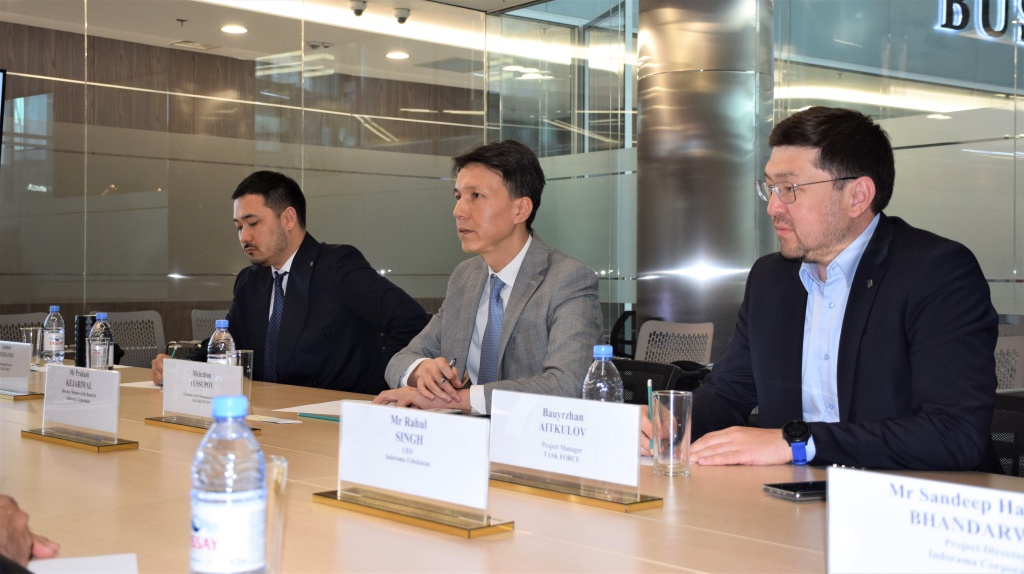 Director and Member of the Board of Indorama Corporation Prakash Kejriwal at a meeting with the Chairman of the Management Board of "NC "KAZAKH INVEST" JSC Meirzhan Yussupov noted that the company has been considering the opportunity to invest in Kazakhstan for a long time.
"Our company has 154 production sites in 37 countries around the world. With such extensive experience, we plan to start developing projects in Kazakhstan as soon as possible. Observing the positive changes in your country, we can plan long-term projects - both the purchase of facilities already developed, but abandoned for various reasons, and the development of new deposits. Thanks to the help of KAZAKH INVEST, we plan to seriously and permanently enter the Kazakh market," said Prakash Kejriwal.
In turn, Meirzhan Yussupov spoke about the measures of state support from the government, and expressed confidence in long-term and productive cooperation between the countries.
"The last time we spoke with you was in Singapore, two weeks ago. The meeting took place within the framework of the working visit of the Deputy Prime Minister - Minister of Foreign Affairs of the Republic of Kazakhstan Mukhtar Tleuberdi. It is gratifying that we were able to arrange another meeting in such a short time. I hope that we will start the implementation of joint projects at the same operational pace," Meirzhan Yussupov summed up.
As a result of the visit, the management of the Singaporean company decided to open its representative office in Kazakhstan.