European diplomats are interested in expanding comprehensive cooperation with Kazakhstan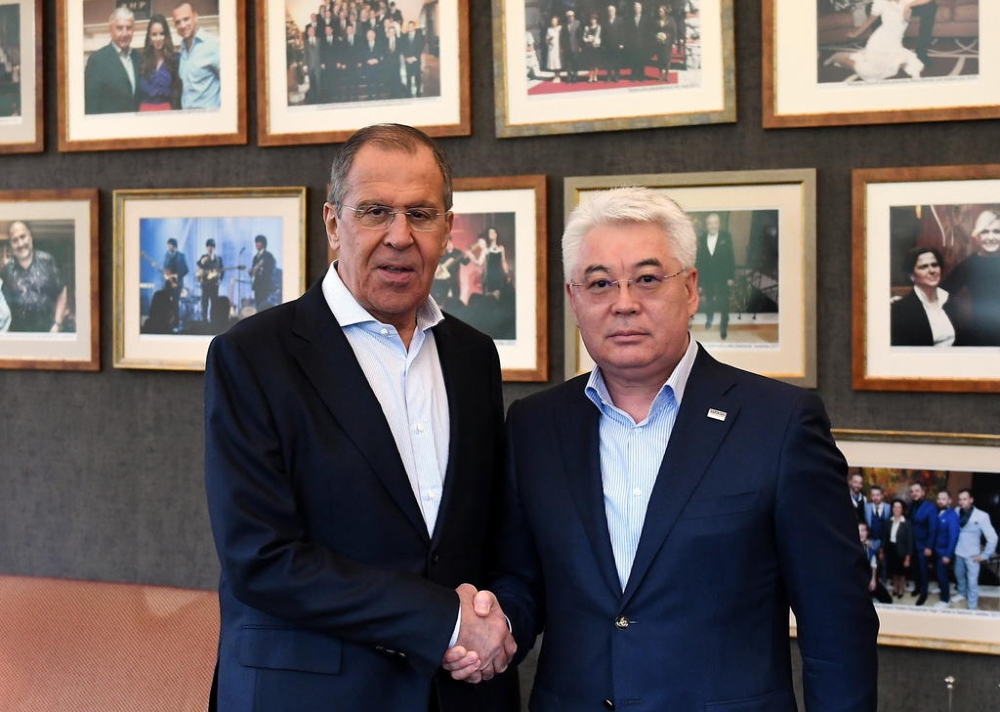 On the sidelines of the OSCE Informal Ministerial Gathering, Kazakhstan's Foreign Minister Beibut Atamkulov held a number of bilateral meetings with his European colleagues.

During the talks with the Ministers of Foreign Affairs of Albania, Andorra, Hungary, Spain, Luxembourg, the Netherlands, Russia, Romania, Croatia, and other countries, the implementation of bilateral agreements, as well as topical issues of the international agenda was discussed.
With the Albanian colleague, Minister Gent Cakaj, as with the future Chairman of the OSCE, the sides discussed further promotion of Kazakhstan's initiative within the Organization next year.
At the meeting with his Croatian counterpart, Beibut Atamkulov congratulated Marija Pejčinović Burić on her election as Secretary General of the Council of Europe and outlined plans for cooperation in multilateral and bilateral formats.
Topical issues of the international agenda, as well the upcoming events at the bilateral level was discussed during the meeting with Foreign Minister of Russia Sergey Lavrov.
Foreign Minister of the Netherlands Stef Blok was informed about the planning visit of Kazakhstan's Prime Minister to this country later this year. They also exchanged views on the substantive elements, strengthening the legal framework.
At the meeting with Spain Foreign Minister Josep Borrell, Beibut Atamkulov congratulated him on his nomination to the post of Vice-President of the European Commission - EU High Representative for Foreign Affairs and Security Policy. They also discussed investment opportunities and promising projects.
With the Foreign Minister of Hungary Péter Szijjártó the sides discussed joint work within the framework of the Cooperation Council of Turkic Speaking States and the opening of its Office in Budapest.
During the meetings, the European Ministers were acquainted with the investment opportunities of Kazakhstan, discussed the prospects of cooperation in agriculture, engineering, green energy, digital economy, etc., as well as indicated the interest in attracting advanced European technologies.
Source: mfa.gov.kz