Alikhan Smailov holds meeting with Canada's Special Envoy for EU and Europe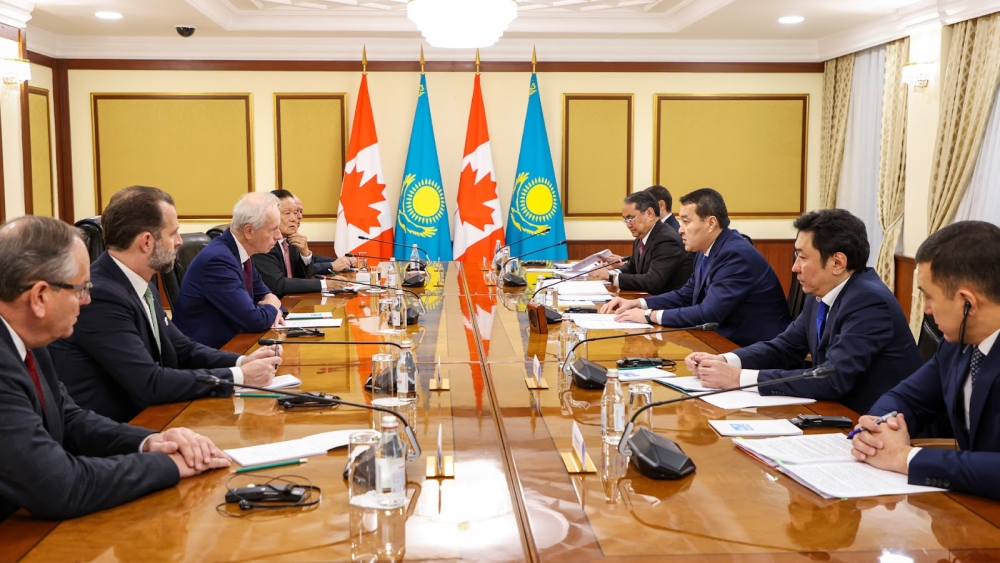 Prospects for further strengthening of Kazakhstan-Canada relations were discussed by Prime Minister Alikhan Smailov and the Special Envoy of the Canadian Prime Minister for EU and Europe, Canadian Ambassador to France Stéphane Dion.
The sides discussed issues of development of bilateral trade, investment cooperation and energy cooperation, as well as activities of the Kazakhstan-Canada Business Council.
Alikhan Smailov emphasized that the two countries are steadily developing comprehensive trade and economic partnership. So, last year the volume of mutual trade grew by more than 34 percent, amounting to about $500 million, and for the 9 months of this year this figure reached nearly $730 million. At the same time, the volume of Canadian direct investments in the economy of Kazakhstan continues to grow: last year it exceeded $ 385 million.
"We see significant potential to further strengthen investment cooperation and increase mutual trade. Kazakhstan is ready to increase the supply of 45 types of its products in various sectors of the economy by $255 million," Alikhan Smailov said.
In addition, he said, there are prospects for effective cooperation in the areas of cargo transit and the development of renewable energy.
In turn, Stéphane Dion congratulated the Kazakh side with the successful presidential election and expressed support for the socio-economic reforms taking place in the country.
In terms of practical cooperation Stéphane Dion drew attention to the prospects for strengthening cooperation in the energy sector, including the development of renewable energy sources and decarbonization.
"These are very important steps for Kazakhstan and for the whole world community. We need to work together in this direction. In particular, the transition to "clean" hydrogen and other types of environmentally friendly fuel is of interest," Stéphane Dion said.
The parties also exchanged views on topical issues of bilateral cooperation.
Source: Official Information Source of the Prime Minister of the Republic of Kazakhstan