Alikhan Smailov and the Head of Skoda Transportation Discussed the Prospects for Creating Production in Kazakhstan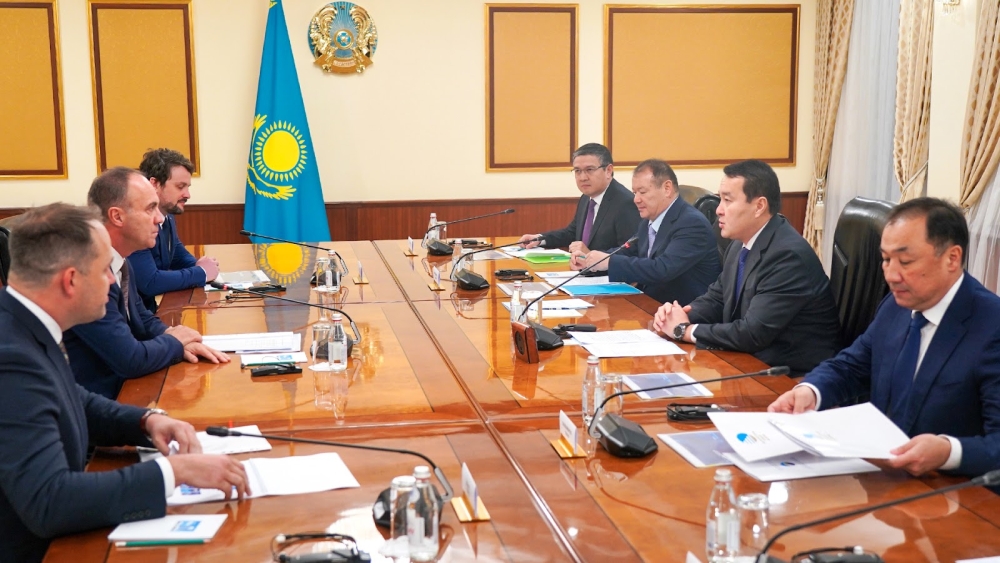 Prime Minister of the Republic of Kazakhstan Alikhan Smailov held talks with Chairman of the Board of Directors of Skoda Transportation Didier Pfleger.
The parties discussed the prospects for launching projects in Kazakhstan for the production, maintenance and modernization of railway and urban public transport.
The Prime Minister expressed confidence that the company will be able to implement promising projects in our country, given that various tax and customs benefits are provided for investors. In this regard, he proposed to consider the issue of creating a production with full cycle production and high localization.
"The government of Kazakhstan pays special attention to the engineering industry, so we are interested in cooperation with foreign partners. We also consider it possible to attract Kazakh machine-building enterprises to implement joint projects," said Alikhan Smailov.
He stressed that in order to work out mutually beneficial cooperation with Skoda Transportation, there is a special working group with the participation of all interested government agencies and organizations.
In turn, Didier Pfleger noted that the company is ready to enter new markets, therefore, it considers Kazakhstan as a promising partner for localization and development of its production facilities.
Following the meeting, the parties agreed to continue active work on the development of mutually beneficial projects.
For reference: the Czech engineering company Skoda Transportation is one of the leading European manufacturers of various types of transport, including metro, trams, trolleybuses, railway cars, electric trains and electric buses. The company is part of Skoda Holding.
Source: Official information resource of the Prime Minister of the Republic of Kazakhstan