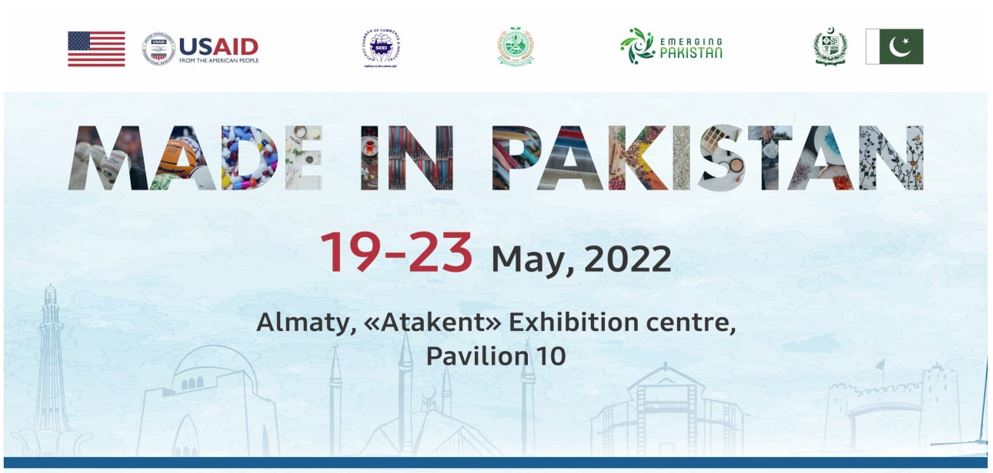 Made in Pakistan Exhibition 2022
Almaty city, Atakent Business Cooperation Center
On May 19-23, 2022, the Atakent Business Cooperation Center in Almaty will take place exhibition Made in Pakistan 2022 and a bilateral business forum jointly with USAID and the Trade Development Authority of Pakistan.

The event will be attended by representatives of more than 60 companies, business circles of the cities of Islamabad, Lahore, Karachi, Rawalpindi and Sialkot, as well as representatives of the sectors of agriculture, pharmaceuticals, sporting goods, food production, surgical instruments, and the textile industry.

The exhibition is expected to provide an opportunity for Pakistani traders, manufacturers and exporters to showcase their products, gain more information, identify new business deals/opportunities and explore the potential of new emerging markets. This exhibition will also support Pakistan's regional integration through enhanced market access, trade, investment and business partnerships.