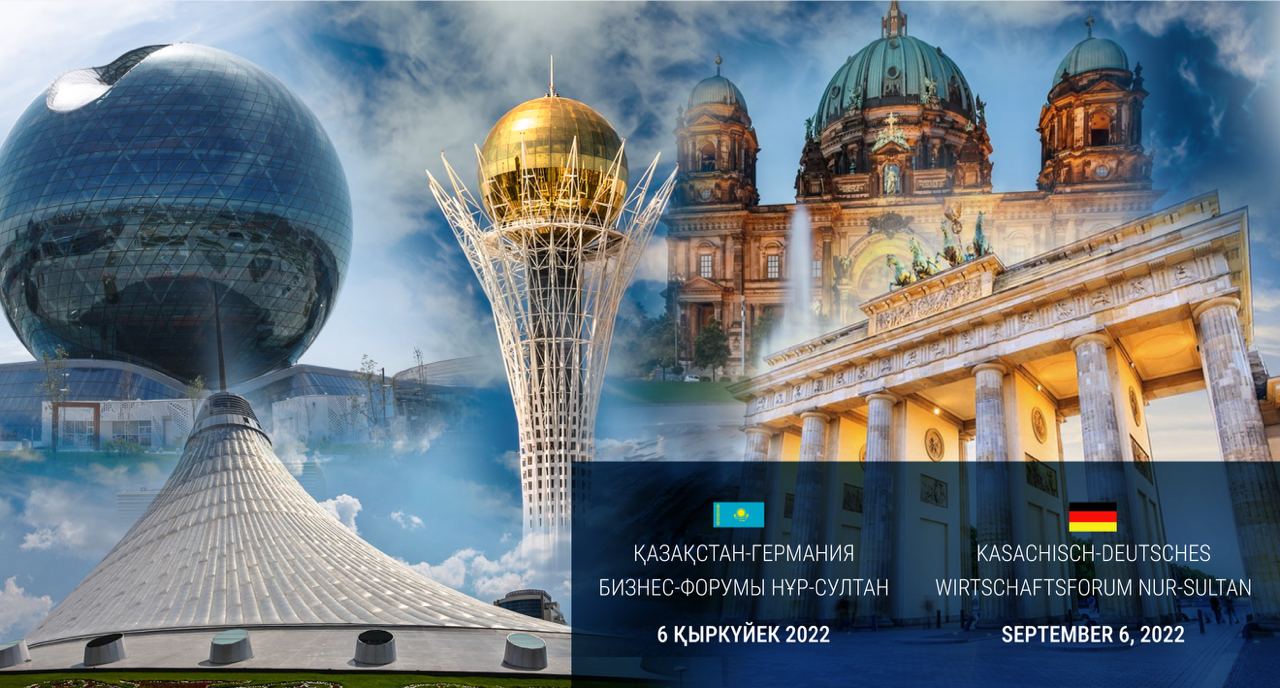 Kazakhstan-Germany Business Forum
Nur-Sultan city, Kazakhstan
KAZAKH INVEST invites you to take part in the Kazakhstan-Germany Business Forum on the topic "Adaptation to the New Rules of Global Business – Common Opportunities in Industry, Energy and Logistics", which will be held on September 6 this year at 12:20 pm (Nur-Sultan time) in Nur-Sultan, Kazakhstan. The business forum is organized by the Ministry of Foreign Affairs of the Republic of Kazakhstan, the Embassy of the Republic of Kazakhstan in the Federal Republic of Germany and KAZAKH INVEST.
During the event, participants will discuss issues of investment cooperation between the official and business circles of Kazakhstan and Germany in the field of industry, energy and logistics.
As part of the event, there will be business meetings between Kazakh companies and German colleagues, which will help attract potential investors and establish a joint business partnership.
To participate in the event, please contact the project manager of KAZAKH INVEST Daulet Saktaganov - d.saktaganov@invest.gov.kz
Registration for the event is open until 5 pm on September 1, 2022