LLP «OK Oral Cable»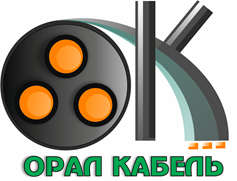 OK Oral Cable LLP is a modern, technologically developing enterprise for the production of cable and wire products produced in accordance with modern quality standards.
The cable plant of OK Oral Cable LLP is founded in 2016 and is equipped with the Italian equipment of the MFL GROUP company, modern lines of rough drawing, multi-thread drawing, lines of twisting and the latest extrusion lines are established.
The list of products includes:

Power cable;
Power halogen-free;
Control cable;
Control halogen-free;
Connecting wire.
All products manufactured at the enterprise are certified and meet the requirements of GOST and TU of the plant.
The strategic goal of our company is to provide the domestic market of Kazakhstan with cable products for civil construction. Advantageous characteristics is that the cable can be used both in industrial and in operation in buildings of preschool educational, medical institutions.
Further technical equipment is planned in "OK Oral Cable" LLP, which will allow to enter the production of other types of cable and wire products in order to fully meet the needs of the constantly changing market.