LLP "Company Gezhub Shieli Cement"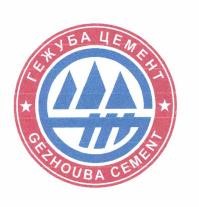 Project Name: cement factory

Foreign participation: Gezhouba GroupCementCo., Ltd (China)

Project Cost: $ 200 Million

Number of jobs: 260

General information: The cement cement plant was put into operation ahead of schedule in December 2018 as part of the National Television Bridge with the participation of Elbasy.

The plant's products are sold within the region, as well as in the neighboring 3 regions - Turkestan, Aktobe, Almaty regions.

In addition, since July 2019, products are exported to the Republic of Uzbekistan.

This year, a total of 350 thousand tons of products is planned to be produced.