Kazakhstan - a country with a young, educated and highly skilled population
Kazakhstan is in the
Very High Human Development
, category based on the UN Human Development Indices and Indicators 2019.
99.8%
Literacy rate of adult population (15+)
99.9%
Literacy rate of youth (15-24)
Source:
UN Human Development Indices and Indicators 2019
Thousands of specialists in various industries graduate annually
University graduates in Kazakhstan by field in 2019:
business, economics and management

14.9%

medicine and pharmacy

14.4%

education

14.2%

manufacturing

11.6%

telecommunications, information and communication technology

9.3%

agriculture, veterinary medicine and ecology

6.8%

construction

6.1%

transportation and logistics

6%

law

5.2%

energy

3.8%

O&G, chemistry

2.4%

engineering and metallurgy

1%

and others

4.3%
Average monthly salary by type of economic activity in 2019
Agriculture, forestry and fisheries
$290
Financial and insurance services
$960
Information and communications
$688
Health and social services
$320
Construction
$599
Manufacturing
$672
Education
$284
Transportation
$588
Employed population by type of economic activity in 2018*
Agriculture

Manufacturing

Construction

Trade

Transport

Information and communications

Financial and insurance services

Professional, scientific and technical services

Education

Health and social services

Others
The programme aims to train specialists for priority sectors of the country's economy. It includes academic education (Master's / PhD programmes) and internships in the world's leading companies and universities.
10 096 specialists
To date, the programme prepared
136

postgraduate studies and clinical residency
The students obtained degrees in the following countries: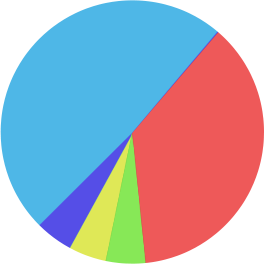 United Kingdom – 48.8%
USA and Canada – 37.1%
Europe – 4.7%
Asia and Oceania – 4.8%
Russia – 4.6%.
In June 2010, a unique world-class "Nazarbayev University" was launched in Nur-Sultan. The university is intended to become a national brand of Kazakhstan's higher education. Its strategic development model is based on the partnership with the top universities in the world.
Each programme of "Nazarbayev University" is created in collaboration with world's leading universities and research centers, such as University College London, iCarnegie, University of Wisconsin-Madison, University of Pittsburg, Duke University, National University of Singapore, University of Pennsylvania, University of Cambridge, among others.
State Standard for Technical and Vocational Education and Training (TVET)
Kazakhstan has approved a state standard for the Technical and Vocational Education and Training and introduced a dual education system that combines apprenticeships and vocational education in one course. Thus, the approach enables students to obtain both theoretical knowledge and practical skills.
The dual education system is primarily used in technical and agricultural education programmes with an active support of enterprises. It is being introduced in over 300 colleges in Kazakhstan, including priority specialties and sectors and covering over 22,000 students.
 STEM (Science, Technology, Engineering, and Mathematics) education in Kazakhstan and globally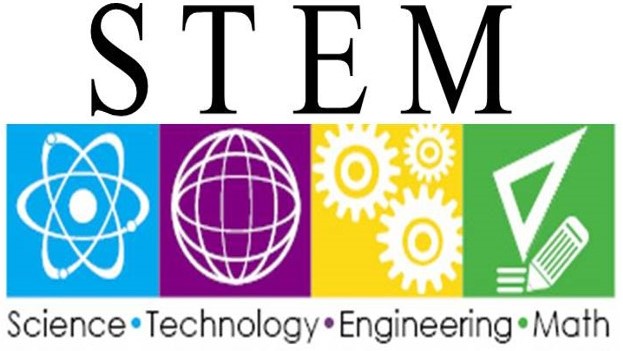 STEM-education is a bridge connecting study and career. The concept prepares students for the technologically advanced world. Future professionals are required to obtain comprehensive skill set and knowledge about the most diverse educational fields, such as science, technology, engineering, and mathematics.
Kazakhstan has been actively developing STEM education. In line with the State Program for Education and Science Development for 2016-2019, school programmes have been updated in accordance with STEM education approach. Special attention is paid to development of educational robotics.
Today, students in Kazakhstan are mostly interested in robotics, programming, modeling, 3D-design and many more.