German transnational corporation with annual turnover 7 bln. USD became interested in AIC projects in Kazakhstan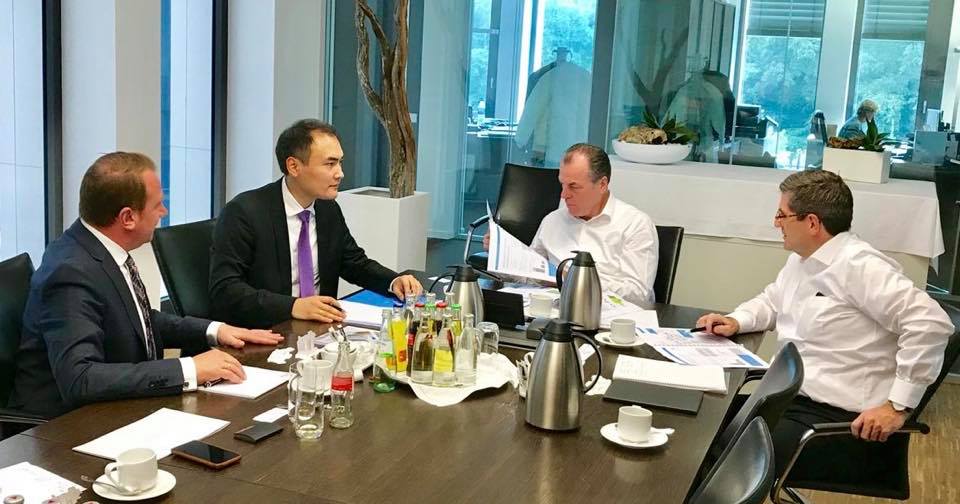 Meeting of Deputy Chairman of the Board of Kazakh Invest Marat Birimzhan was conducted with founder of company Tonnies Klemens Tonnies in Rheda-Wiedenbruck city. This transnational company is №1 Company in Germany on manufacturing and processing of meat, takes leading position in Europe.
Kazakh Invest performs purposeful work on attraction of world transnational companies to processing sector of the country for creation of export goods and Kazakhstan access to the world market for the purpose of implementation of plan of the nation 100 steps.
Annual turnover of Tonnies is about 7 bln. USD. The company has 8 German and Danish manufactures, where more 15 thousand employees work.
Marat Birimzhan told in details about development of AIC industry in Kazakhstan and presented certain investment offers and projects.
In its turn, founder of the company Tonnies expressed interest in creation of joint agro-industrial projects on production of beef, pork and poultry on the territory of Kazakhstan.
Following the results of the meeting, agreement on visit of mister Klemens Tonnies of Kazakhstan for acquaintance with the largest companies in the area of AIC and further elaboration of investment projects was reached.
For reference only: Tönnies Holding ApS & Co. KG is family company, largest slaughter of pork and cattle in the Germany. Tonnies is actively engaged in meat processing. The company produces and supplies fresh and frozen goods of animal and plant raw materials for supermarkets, retail, wholesale and industrial customers.