Economic Cooperation between Kazakh Invest and the Luxembourg Chamber of Commerce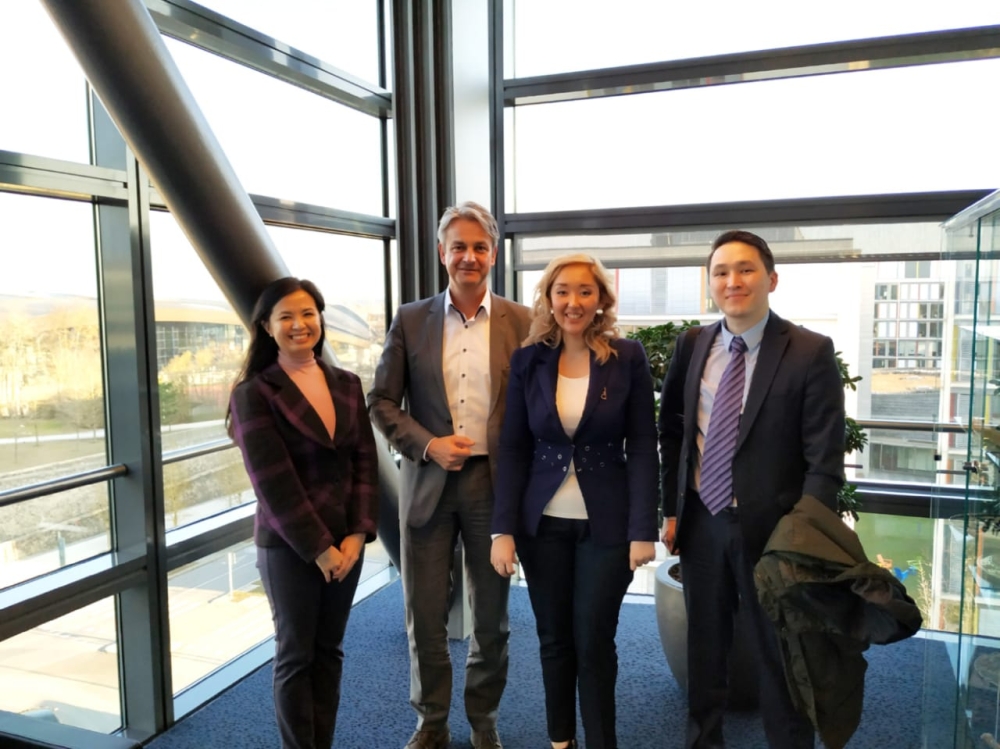 On 21st February, Ainur Tumysheva, a country manager in Kazakh Invest, who curates trade, economic and investment cooperation between Kazakhstan and Luxembourg, had a meeting with Jeannot Erpelding, the Director of International Cooperation in the Luxembourg Chamber of Commerce.

During the meeting, Ainur Tumysheva shared the detailed information on the role of Kazakh Invest in promoting investments, establishing direct contacts between companies and Government bodies, organizing site visits in Kazakhstan, providing necessary information to investors about the key economic sectors of Kazakhstan, including agribusiness, petrochemical chemistry, mining and metallurgy, engineering, infrastructure and trade. In line with the economization of Kazakhstan's foreign policy, she emphasised the importance of FDIs and exports of products produced in Kazakhstan.
She also discussed the market dynamics, infrastructure, Special Economic Zones, the activities of economic advisers abroad and in the regions as well as the National Chamber of Entrepreneurs, Atameken.

Jeannot Erpelding, in turn, noted the positive dynamics of interaction between Kazakhstan and Luxembourg and the strategic locations of both countries. Luxembourg, one of the global business centers, is located in the centre of Europe, while Kazakhstan connects West and East at the junction of Europe and Asia.
He spoke on the Luxembourg National Pavilion during the EXPO-2017 in Astana as well as the results of the business forum in Almaty organized by the Luxembourg Chamber of Commerce in cooperation with the Akimat of Almaty. Jeannot Erpelding also noted the importance of Honorary Consuls who significantly contribute to the development of trade and economic ties.

The parties agreed to work together on economic projects and exchange information in line with the upcoming visit of the Luxembourg business mission to Kazakhstan. Industries, such as banking, finance, ICT, transportation and logistics were identified as the promising areas for trade and economic cooperation.