Over 50 Kazakhstani manufacturers took part in Made in Kazakhstan trade-industrial exhibition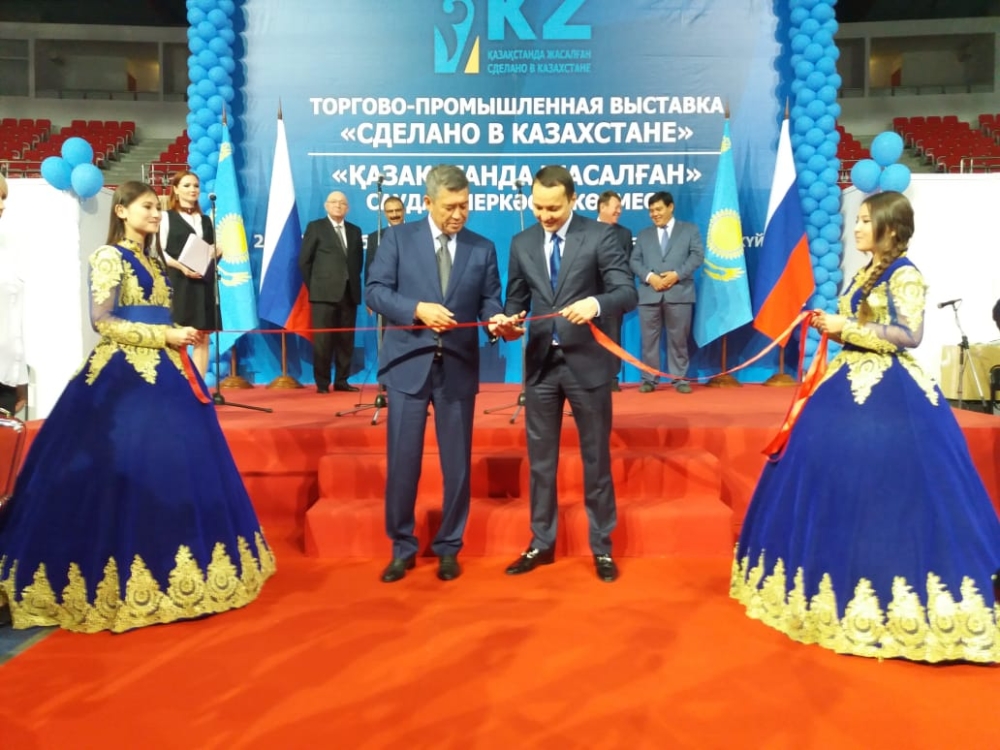 Today KAZAKH INVEST National Company JSC took part in the opening of Made in Kazakhstan trade-industrial exhibition (a project for the sale of goods of national producers)in Astrakhan.
The Kazakhstan delegation was headed by the Vice-Minister for Investments and Development of the Republic of Kazakhstan Timur Toktabayev.
In his welcome speech, Timur Serikovich noted: "Being the participants of the Eurasian Economic Union, our countries have great potential for further improvement of economic and investment cooperation. Proof of this is the 24% increase in trade between Kazakhstan and the Astrakhan region ($ 17 million), since the beginning of this year. "
The main goal of the fair is to promote the products of Kazakhstan's producers to the Russian market, as well as the development of trade and economic cooperation between the regions of the Republic of Kazakhstan and the Russian Federation.
More than 60 Kazakhstan companies from different industries, the business community of the Southern Federal District of the Russian Federation (Astrakhan, Volgograd, Kalmykia, Krasnodar Territory, Rostov Oblast), potential investors and financial institutions (banks), representatives of government bodies, heads of regional chambers of commerce, unions and associations, tour operators and the diplomatic corps of the city of Astrakhan participated in the trade fair for national products in the Russian market this year.
Within the framework of the trade and industrial exhibition of KAZAKH INVEST NC JSC a business seminar was held in the format of presentation of the advantages of doing business in Kazakhstan with the purpose of attracting Russian investors to the implementation of investment projects and a list of niche projects for searching potential investors was presented.
Reference: KAZAKH INVEST launched this project for the first time in 2016. Then leading Kazakhstani companies presented 42 goods positions in Maria-Ra and Kirovsky regional trade networks of Russia . Weeks of Kazakhstan goods in Russia promo was held simultaneously in Novosibirsk, Yekaterinburg, Barnaul, Kemerovo, Tomsk and Novokuznetsk, which allowed to present the products of domestic enterprises in almost 900 outlets.