Kazakhstan products presented at the International Green Week exhibition in Berlin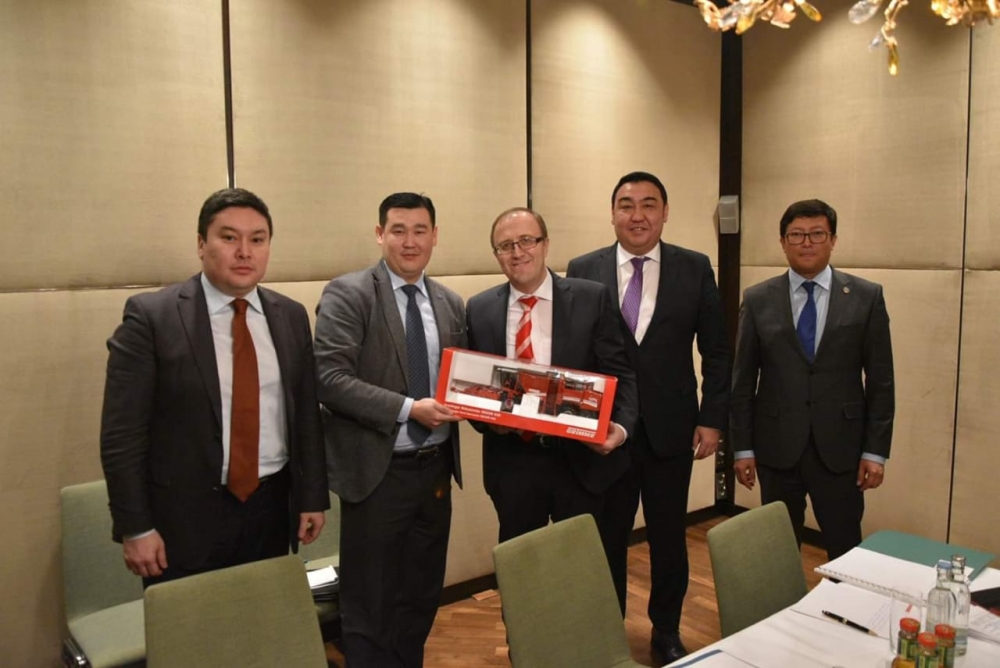 Berlin, 17 January 2019 – Kazakhstan's delegation headed by the Vice-Minister of Agriculture, G. Issayeva, participated in the 85th International Green Week exhibition in Berlin. The delegation was composed of the representatives from the representatives of the Ministry of Agriculture of the Republic of Kazakhstan, Akimat of North Kazakhstan region, Kazakh Invest, Agrarian Credit Corporation, as well as National Reference Center for Veterinary Medicine.
During the event, the representatives of Kazakh Invest held a series of bilateral meetings with German companies, such as Vion, Claas, Petkus and AGROTEC, among others. The representatives of German companies expressed their interest in investing in Kazakhstan thanks to the country's favourable investment climate and Government preferences. The prospects of investing in the country's agricultural sector and joint collaboration were discussed during the meetings.
Additionally, Kazakhstan's investment opportunities in the agricultural sector were presented to German companies during the roundtable discussion organized by the Embassy of the Republic of Kazakhstan in Germany and the Kazakh-German Agro-Political Dialogue.
On 19 January, G. Issayeva will be attending the world's largest informal Conference of Agriculture Ministers dedicated to the introduction of digitalisation in the field of agriculture.
Reference:
Green Week, is an important international trade fair held annually in Berlin, Germany, for processors and marketers in agriculture, horticulture and various food industries. Green Week traditionally takes place at the beginning of the year in the Messe Berlin exhibition halls under the Funkturm and is open to the general public. Every year, the event hosts around 400,000 visitors.