Kazakh Invest and the Ministry of Agriculture discussed the issues of attracting large investors in Kazakhstan's agriculture industry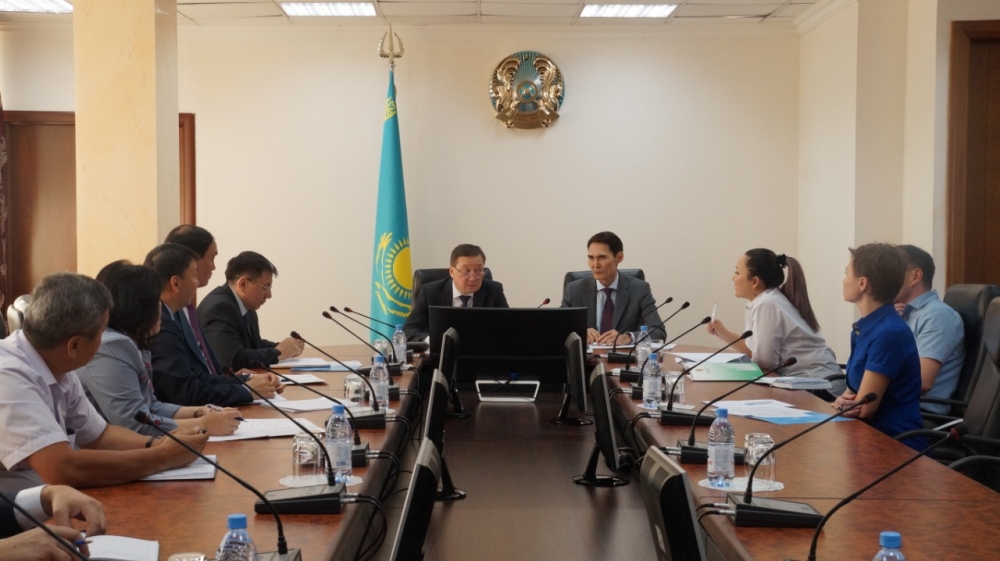 On 15 July 2019, during the extended meeting, the President of the Republic of Kazakhstan, Kassym-Jomart Tokayev instructed the Government along with Kazakh Invest to attract investments in the agriculture over the next three years.
To implement the instructions of the Head of State and increase the efficiency of investment promotion activities, the Ministry of Agriculture of the Republic of Kazakhstan and Kazakh Invest held an orientation meeting for strengthening joint efforts for investment projects implementation in Kazakhstan.
Issues of agricultural investment projects implementation, constraints and solutions for their limitations were discussed during the meeting. Also, the priority areas of agriculture were identified for the next three years.
"For us, the priority is to attract foreign investors in the processing of agricultural products: meat, milk, potatoes, sugar beets, oilseeds, fruits and vegetables. Foreign investments in the agriculture will also have significant socio-economic impact by increasing employment rate and income levels of the population, enhancing competence of local farmers and entrepreneurs, expanding sales markets, improving competitiveness of local products," - said the CEO of Kazakh Invest Baurzhan Sartbayev.
During the meeting, it was also noted that agricultural projects pipeline includes 42 projects worth $4.2 billion, of which 17 projects are at the implementation stage. In addition, more than 30 new niche projects have been identified and "packaged". This year, additional 20 agricultural projects will be "packaged" jointly with local businesses. According to the experts, additional unrealised potential of Kazakhstan's agriculture is estimated at $10 billion.
It is worth noting that consistent execution of the plan will allow to drastically change the rural economy, move towards intensive production, increase production and export volumes of domestic agricultural products.
Following the meeting, the parties signed a roadmap for supporting investment projects. According the roadmap, it is planned to resolve a number of issues hindering investment activities of domestic and foreign businessmen in Kazakhstan.
Kazakh Invest, acting as a "single negotiator" on behalf of the Government of the country, provides a full range of services for implementation of investment projects, including business registration, obtaining various permits and approvals necessary for conducting investment activities in the Republic of Kazakhstan. Kazakh Invest call center: 7 7172 620 620, www.invest.gov.kz.